With the municipality of Miches hosting the stand of the Dominican Republic at the International Tourism Fair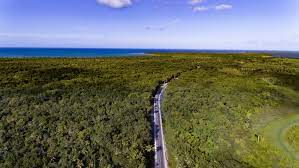 (FITUR), the senator of El Seibo, Santiago Zorrilla, is present to support and applaud such a feat, since the eyes are on this destination in the area of investment.
Given its beauties and tourist references such as Montaña Redonda, Costa Esmeralda, Salto La Jarda, El Cocuyo, Salto Aguas Blancas and the entire coastline of the town, Miches currently has two hotels, four are working on earthworks for construction and nine more are in the process of obtaining permits to settle in the municipality, according to the senator, so it is extremely favorable for Miches to host this fair.
He also informed that in this destination a master plan is being worked on to have an urban organization for the tourist boom, taking into account what can be built in each area and what cannot, avoiding the mistakes of other destinations that have grown without any control.
"We are going to have the advantage of winning the mistakes made by others and we are going to benefit from those constructions because we are not going to make those mistakes," he said.
He also thanked the President of the Republic, Luis Abinader for "the unconditional support for those investors who come and know the guarantee we have, the legal security, that is why they come to the Dominican Republic to invest".
Source: Bavarodigital.net
Learn more: HOTELS