The tourist destination of Puerto Plata is preparing to participate with ample representation at the International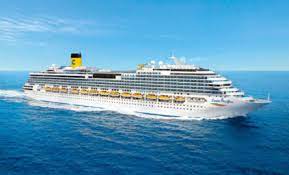 Tourism Fair (Fitur 2023), an event that in its 43rd edition will focus on sustainability and technological innovation, with the Dominican Republic as a co-sponsor country.
From January 18 to 22, companies from the hospitality and tourism industry will be present as delegates of the destination in this version of the event, supporting the Ministry of Tourism (Mitur) in its interest to showcase the diversified Dominican resources to the participants in this European showcase, considered one of the most important tourism fairs in the world.
Lifestyle Holidays Hotels & Resorts, Ocean World Adventure Park, Green Land Bubble Glamping, Hodelpa, Sunscape, Blue Bay, Casa Marina, Viva Wyndham, VH Hotels and Resorts, Ocean Club Costa Norte, Runners Adventures, Camel Safari Exploring, Manureva Tours and Russin Vecchi & Heredia Bonetti, the Puerto Plata Destination Tourism Cluster, the Playa Dorada Hotel Association, the Free Zone Corporation, and the Chamber of Commerce and Production of this province, are some of the companies and entities that have already confirmed their presence at the conclave.
The Tourism Cluster, through its president, Birgitt Heinsen, stressed that "Puerto Plata is experiencing significant growth in tourism activity, with the successful operation of two cruise ports and the expansion of its attractions, which undoubtedly expands and strengthens its offerings.
"FITUR 2023 is a vital platform that we must take advantage of to continue to reconquer our space in the European market, which has historically been an important support for tourism in the northern zone of the Dominican Republic," he said.
Source: Arecoa.com
Learn more: TOURIMS