Punta Cana in the Dominican Republic is leading travel demand for Spring Break 2023, according to new data from Expedia.
The company said travelers were already planning their spring getaways, with Punta Cana seeing the biggest increase in demand.
Searches for Punta Cana are up 30% compared to Spring Break 2022, according to Expedia.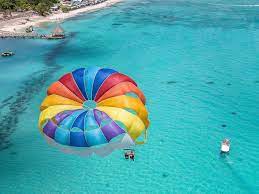 "Although average ticket prices are higher than last year, price-conscious travelers will continue to find savings by avoiding the busiest travel dates, choosing less crowded destinations and taking advantage of package discounts," Expedia notes.
Overall, flight searches for March and April are up 40% worldwide. While average airfare prices are higher than last year, average daily hotel rates are virtually flat compared to last year's spring break.
The increase in demand for Punta Cana comes as no surprise; last year, this all-inclusive destination helped the Dominican Republic reach its annual visitor record.
Source: Caribbeannewsdigital.com
Learn more: TOURISME