The Minister of Tourism, David Collado, announced on his official Twitter account that the Dominican Republic will connect on a direct flight to São Paulo, Brazil with the Arajet airline.
"Brazil and DR getting closer and closer!" was a phrase used by Minister Collado at the Roadshow presented to more than 300 tour operators and strategic travel agencies.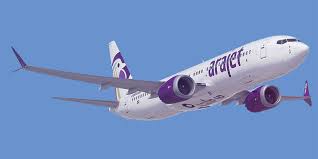 He indicated that "I am grateful from the bottom of my heart for every visitor, management and action that boosts tourism in our country, today we mark the beginning of a strong relationship with Brazil and its people."
Collado also said he was "excited to share with the whole world the Dominican Republic's success story. In São Paulo, Brazil, we show all that the country that has everything has to offer".
Victor Pacheco Mendez, president of Arajet, said that "we continue to connect the Dominican Republic with the rest of America, strengthening the cultural and economic exchange between both countries, see you soon Brazil".
Source: Mitur.gob.do
Learn more: TRAVEL