The agreement also establishes that the frequencies and capacity of the agreed services will be determined according to the commercial considerations of the market.
The governments of the Dominican Republic and Canada signed an open skies agreement, which will allow the expansion of operations between both States, with the objective of increasing tourism, trade and connectivity.
The first to speak was the president of the Civil Aviation Board (JAC), José Marte Piantini, who said that this agreement between the two countries has been under negotiation for more than 14 years.
"For me it is a special day, today we are uniting two nations through air traffic; today the Dominican Republic formalizes the ties of cooperation and friendship that has always characterized us with the host country of civil aviation…today one of the most important air agreements for our country is signed," argued the president of the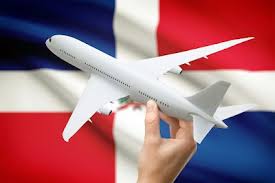 JAD, without giving the details of the signed document.
The agreement, signed by Marte Piantini and the Canadian ambassador to the country, Christine Laberge, will allow Dominican and Canadian airlines to operate beyond the current established frequencies, allowing an increase in flights and diversification of destinations between the two territories.
In addition, it allows multiple designation of airlines to operate the agreed services according to the Schedule of Routes, as well as to substitute them for another previously designated airline; in terms of capacity, the designated airlines will enjoy a fair and equitable opportunity to provide the agreed services.
The agreement also establishes that the frequencies and capacity of the agreed services are determined according to commercial market considerations, and includes the advantage of granting each other traffic rights up to the Sixth Freedom of the Air for passenger, cargo and combined flights. It includes provisions for ground handling services, charter or non-scheduled flights and code-share operations.
The signing brings new opportunities for consumers, airlines and airports in both countries, as they will be able to operate direct flights and connections from any airport in the Dominican Republic and Canada.
Piantini pointed out that Canada is the second most important country for goods exported by the Dominican Republic, as last year, 9.2 million kilograms of cargo were exported by air to Canada, valued at US$37.2 million; 94% of the total weight was in vegetables with 8.6 million kilograms.
Source: Mitur.gob.do
Learn more: TRAVEL