The open skies treaty between the Dominican Republic and the United States is a high priority for the American country, confirmed the consul general in the DR Greg Segas, who also said that this would be defined in a shorter term.
"We are closer to confirming the treaty because it creates the facility to connect more destinations in the US with flights from the DR. This would benefit Dominicans who have relatives or who want to visit other cities in the United States. It can also benefit tourists coming from different parts of the US," he said.
He explained that the agreement would lead to an expansion of destinations.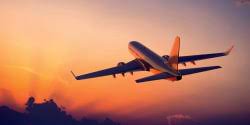 He specified that this would lead to the addition of more airlines with the possibility of flying to more destinations and would create more competition, in addition to lowering the cost of airline tickets.
Regarding the alerts of the American country to its citizens who want to travel to the DR, the consul pointed out that it is an obligation to inform them about the situations in a country.
"It is not something we are saying from government to government. If an American citizen is visiting here they have to know, for example, that a hurricane is coming, that they have to carry their passport or that there are places in the DR where they have to be careful," he said.
He insisted that the U.S. alerts are not based on foreign policies.
Source:  Hoy.com.do
Learn more: NEWS