Jamaican airlines give green light to start direct flights to Dominican Republic
Jamaica and the Dominican Republic have agreed to start direct flights between the two countries, thus taking a giant step forward in the field of air connectivity between the two Caribbean countries.
After a year of diplomatic efforts by the Embassy of the Dominican Republic in Kingston, the Dominican government was able to obtain official authorization from the Jamaican government, giving the go-ahead for Dominican airlines to operate direct commercial flights between the two territories.
This event is undoubtedly an important diplomatic achievement. The Dominican Ambassador to Jamaica, Angie Martinez, expressed with great enthusiasm that "the authorization to operate direct flights between the Dominican Republic and Jamaica represents a great diplomatic achievement for our Ministry of Foreign Affairs, and is a source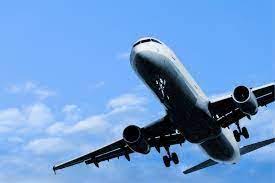 of great satisfaction for this Embassy.
This is an important step for air connectivity between the two countries, which will mark a vivid before and after in bilateral relations, strengthening political, trade, investment, tourism and cultural exchange.
Since 2021, one of the fundamental objectives of the Dominican Embassy in Jamaica has been to achieve greater connectivity between the Dominican Republic and Jamaica, so in Jamaica a broad and intense work agenda was developed to achieve this.
The agenda included coordination with the Ministries of Foreign Affairs, Tourism, Investment and Trade and Transport, as well as with the Civil Aviation Authority of Jamaica, among others. The request was even made by Ambassador Martinez to Jamaican Prime Minister Andrew Holness.
The Dominican envoy admitted that the road has been very challenging, to which she has dedicated much effort and energy since the beginning of her mandate.
Having a direct flight connecting both countries is a necessity and a dream of all; one that, very soon, will end, having to take up to 20 hours to go from one country to the other and paying exorbitant sums of money in airfare. Jamaica and the Dominican Republic will finally be connected by a direct flight of only one hour, and at a very competitive price that will allow a better and more effective promotion of tourism, and the possibility for nationals of both countries to make weekend trips between the two islands," he said.
The Dominican Embassy was notified of the favorable decision to grant the authorization through a formal communication from the Jamaican government.
Ambassador Martinez thanked the Jamaican authorities for all the support, and the many people behind the scenes in the public and private sector, who were undoubtedly promoters and facilitators in making this a reality.
In Martinez's response letter to Nari Williams-Singh, director general of the Civil Aviation Authority of Jamaica, he states: "On behalf of the Government of the Dominican Republic, its Ministry of Foreign Affairs, the Dominican Civil Aviation Authority, and on my behalf, I wish to extend my sincere thanks to the Government of Jamaica, especially the Ministry of Transport and Mining, and the Civil Aviation Authority of Jamaica, for the permission granted to Dominican airlines to fly between Jamaica and the Dominican Republic, pending the signing of the Air Services Agreement. In particular, I wish to express my gratitude to you, Mr. Williams-Singh, for your keen interest in bringing this about. This move will revolutionize integration between Jamaica and the Dominican Republic, and will be an important turning point in strengthening the bonds of friendship and increasing bilateral relations between the two nations, especially in the area of trade, investment and tourism. I look forward to the signing of the Air Services Agreement, which will mark the consolidation of this momentous moment in our history."
Learn more: TRAVEL