David Collado explained that one of the steps to lower air fares is the signing of Cielos Abiertos (Open Skies).
The Minister of Tourism, David Collado, informed that in the coming week measures will be announced regarding the reduction of taxes and prices of jet fuel in order to lower the cost of long distance air fares.
Collado stressed that these measures will be announced next week, headed by President Luis Abinader. "We are going to reduce taxes on jet fuel and we are going to reduce ticket prices."
During the XXIII edition of the Dominican Annual Tourism Exchange (DATE 2023), the minister explained that with the issue of air ticket prices, one of the steps they are taking concretely is the signing of the Open Skies treaty with the United States which is in a final stage.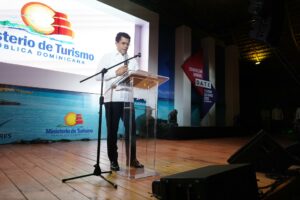 "The will of the President of the Republic with the signing of this agreement that has been waiting for more than five years is not negotiable, we have already met with the Department of States in December 2022 and now we are waiting for a delegation to come to the country to concretize this issue that is our main tourist sending country", said Collado.

The minister stated that this reduction to the price of fuel will become effective in the next month, especially for the European market which is an important piece in the summer tourism in the Dominican Republic "and we need to see how to lower the costs of these airlines for long distance flights of six, seven and eight hours to the Dominican Republic".
Source: Acento.com.do
Learn More: TRAVEL