The Panamanian ambassador to the Dominican Republic informed that these incentives will be offered by formal agencies.
The Panamanian embassy informed that the Panamanian government has initiated a program to facilitate visas for Dominicans and citizens of other nations who wish to visit the country for shopping tourism.
Pablo Perez Campos, Panama's ambassador in the Dominican Republic, informed that these incentives will be offered by formal agencies that request and obtain approval to join the promotion of shopping tourism.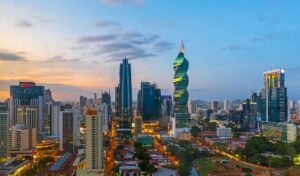 In the Dominican Republic, the first entity to join the program to promote Panama's shopping tourism is the wholesale travel and tourism agency Estilo Travel, through its brand "Vacaciones Online", www.vaca.do, which has already been authorized to make the visa arrangements, which cost US$135.
Ana Sofía Suárez, director of the agency, informed that the flights include packages with visa procedures, internal transportation to the hotel, the airport and the free port of Colón, as well as a visit to the country's capital and its historical zone. These flights will be every Wednesday and Saturday, starting next September.
She informed that charter flights will be used in Embraer-145 aircraft, and said she was "excited by the reception that the promotion of Panama has had among its traditional clients, because people are eager to have the opportunity to travel".
Learn more: TRAVEL