The 2022 Hurricane Season in the Atlantic Ocean, the Caribbean and in the Dominican Republic
The 2022 hurricane season (tropical cyclones in the Atlantic Ocean) begins on June, 1st 2022 and ends on November 30, 2022, as defined by the World Meteorological Organization.
Storm or Hurricane Names for 2022
Subscribe to receive Hurricane Alerts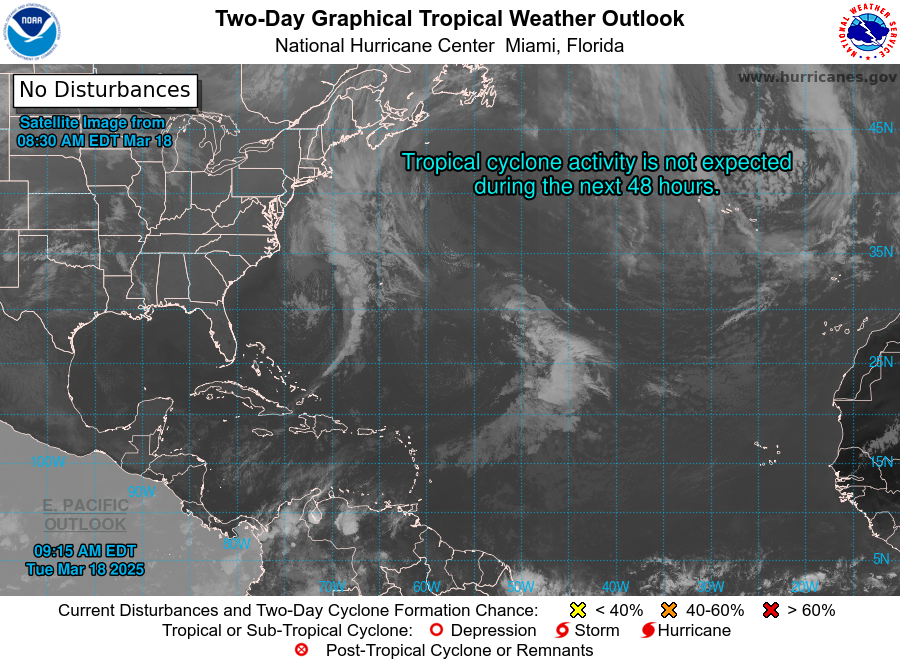 Last update 08-10-22 at 4:47p.m.
1 - Shower and Thunderstorm (10%)
Shower and thunderstorm activity associated with a tropical wave located several hundred miles west-southwest of the Cabo Verde Islands has decreased since yesterday. This system is expected to move westward to west-northwestward at 15 to 20 mph across the tropical Atlantic during the next several days, and significant development is becoming less likely.
Formation chance through 48 hours, low, 10 percent.
Formation chance through 5 days, low, 20 percent.
Sector Dominican Republic, Puerto Rico
Sector Atlantic and Central America
Visible satellite animation of the Caribbean sector
Infrared satellite animation of the Caribbean sector
Vapor satellite animation of the Caribbean sector
Cyclone boulevard, Cape Verde Islands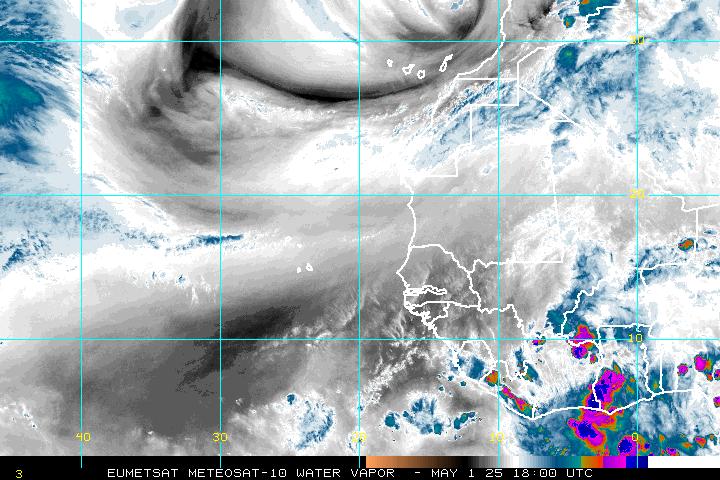 Surface temperature of the seas and oceans
Names and Trajectories 2022