The 2021 Hurricane Season in the Atlantic Ocean, the Caribbean and in the Dominican Republic
The 2021 hurricane season (tropical cyclones in the Atlantic Ocean) begins on June, 1st 2021 and ends on November 30, 2021, as defined by the World Meteorological Organization.
Storm or Hurricane Names for 2021
Ana
Bill
Claudette
Danny
Elsa
Fred
5/22-24
6/15-16
6/19-21
6/28-29
7/01-10
8/11-18
8/14-21
8/16-24
8/26-9/2
8/28-31
9/01-02
Larry
Mindy
Nicholas
Odette
Peter
9/01-11
9/08-11
9/12-18
9/17-19
9/19-23
9/19-23
9/22-10/5
9/24-25
9/29-10/4
00-00/0
Subscribe to receive Hurricane Alerts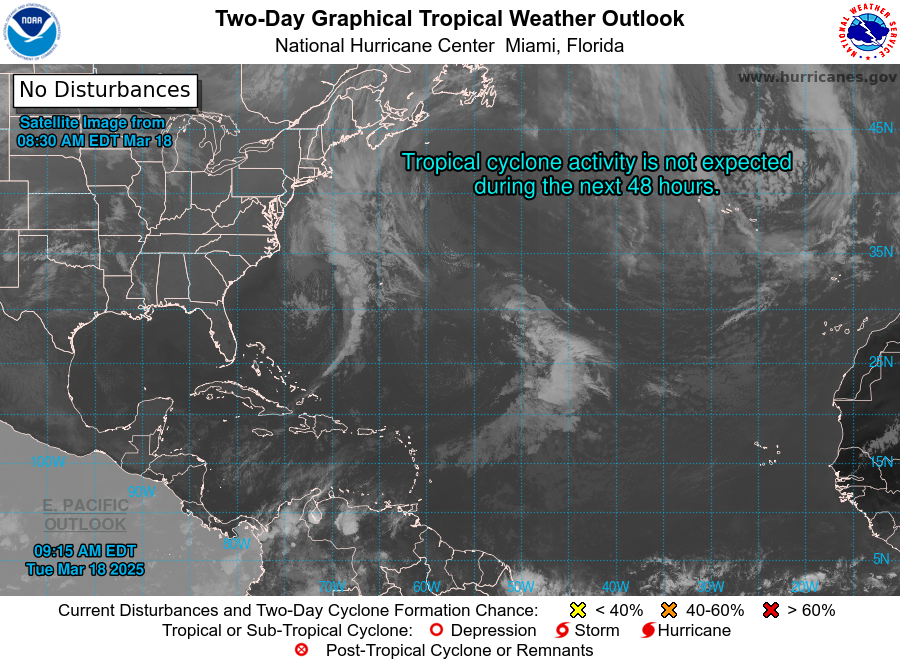 Last update 10-01-21 at 8:55p.m.
Tropical Storm in Progress
WATCHES AND WARNINGS
CHANGES WITH THIS ADVISORY:
None.
SUMMARY OF WATCHES AND WARNINGS IN EFFECT:
A Tropical Storm Warning is in effect for:
* Bermuda
At 800 PM AST (0000 UTC), the eye of Hurricane Sam was located near latitude 30.7 North, longitude 61.5 West. Sam is moving moving just east of due north near 20 mph (31 km/h). A turn toward the north-northeast, at a slightly slower forward speed, is expected tonight, followed by a northeastward motion Saturday night through Monday. On the forecast track, the center of Sam will pass well to the east of Bermuda tonight.
Maximum sustained winds are near 150 mph (240 km/h) with higher gusts. Sam is a category 4 hurricane on the Saffir-Simpson Hurricane Wind Scale. Although fluctuations in intensity are still possible, weakening is forecast during the next couple of days. However, Sam is expected to remain a major hurricane through at least Saturday night.
Hurricane-force winds extend outward up to 60 miles (95 km) from the center and tropical-storm-force winds extend outward up to 205 miles (335 km).
WATCHES AND WARNINGS
There are no coastal watches or warnings in effect.
At 500 PM AST (2100 UTC), the center of Tropical Storm Victor was located near latitude 12.0 North, longitude 34.3 West. Victor is moving toward the west-northwest near 13 mph (20 km/h). The forward speed of the tropical storm has slowed and a turn to the northwest is anticipated by tomorrow. Victor is then expected to move northwestward over the weekend and into early next week with slight fluctuations in forward speed.
Maximum sustained winds are near 65 mph (100 km/h) with higher gusts. Victor is expected to gradually weaken over the next 72 hours.
Tropical-storm-force winds extend outward up to 140 miles (220 km) from the center.
Sector Dominican Republic, Puerto Rico
Sector Atlantic and Central America
Visible satellite animation of the Caribbean sector
Infrared satellite animation of the Caribbean sector
Vapor satellite animation of the Caribbean sector
Cyclone boulevard, Cape Verde Islands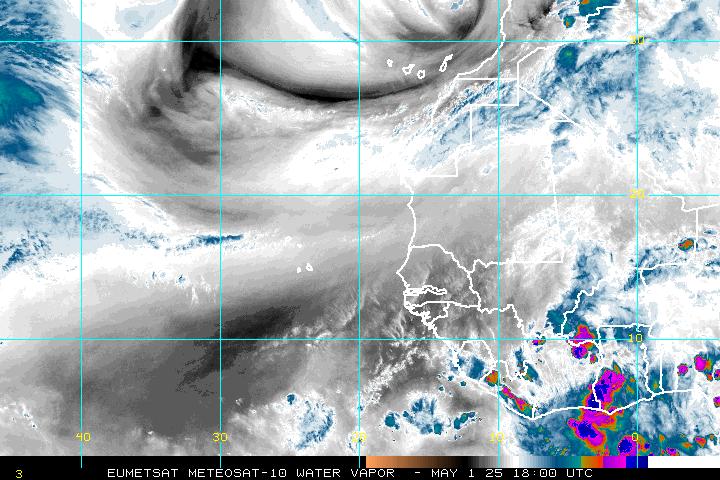 Surface temperature of the seas and oceans