The 2022 Hurricane Season in the Atlantic Ocean, the Caribbean and in the Dominican Republic
The 2022 hurricane season (tropical cyclones in the Atlantic Ocean) begins on June, 1st 2022 and ends on November 30, 2022, as defined by the World Meteorological Organization.
Storm or Hurricane Names for 2022
Subscribe to receive Hurricane Alerts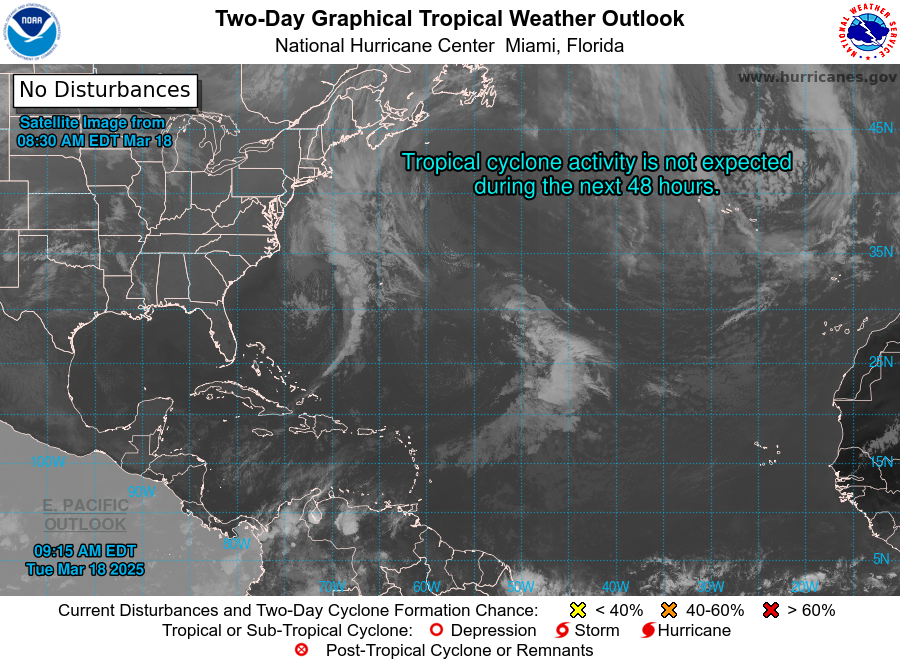 Last update 11-01-22 at 09:55a.m.
WATCHES AND WARNINGS
CHANGES WITH THIS ADVISORY:
None
SUMMARY OF WATCHES AND WARNINGS IN EFFECT:
A Hurricane Watch is in effect for:
Bay Islands
Belize coast from north of Puerto Barrios to south of Chetumal
A Tropical Storm Warning is in effect for:
Bay Islands
Entire north coast of Honduras
A Tropical Storm Watch is in effect for:
Guatemala from border with Honduras to Puerto Barrios
Mexico from Chetumal to Punta Herrero.
Interests elsewhere in Central America and the Yucatan Peninsula of Mexico should monitor the progress of Lisa. Tropical Storm and Hurricane Warnings will likely be required for portions of the coasts of Belize and the Yucatan Peninsula of Mexico this morning.
DISCUSSION AND OUTLOOK
At 8:00 AM EDT (12h00 UTC), the center of Tropical Storm Lisa was located near latitude 16.1 North, longitude 81.1 West. Lisa is moving toward the west near 14 mph (22 km/h). This general motion with some decrease in forward speed is forecast during the next couple of days. On the forecast track, the center of Lisa will pass south of the Cayman Islands today, move near or over the Bay Islands of Honduras early Wednesday, and approach Belize later on Wednesday.
Maximum sustained winds remain near 45 mph (75 km/h) with higher gusts. Strengthening is expected, and Lisa is forecast to become a hurricane by early Wednesday over the northwestern Caribbean Sea.
Tropical-storm-force winds extend outward up to 105 miles (165 km) from the center.
The estimated minimum central pressure is 1004 mb (29.65 inches).
HAZARDS AFFECTING LAND
WIND: Hurricane conditions are possible in the Bay Islands of Honduras beginning early Wednesday and are possible along the coast of Belize Wednesday afternoon. Tropical storm conditions are expected along the northern coast of Honduras within the Tropical Storm Warning area tonight through Wednesday. Tropical storm conditions are possible in the Tropical Storm Watch area in Mexico and Guatemala beginning Wednesday afternoon.
RAINFALL: Through Thursday evening, Lisa is expected to produce rainfall amounts of:
3 to 5 inches with local amounts to 8 inches across portions of Belize and the Bay Islands of Honduras.
2 to 4 inches with local amounts to 6 inches across portions of Jamaica, eastern Yucatan Peninsula, Northern Honduras, and Guatemala.
1 inch with local amounts to 2 inches across portions of the Cayman Islands and eastern Nicaragua.
This rainfall could produce flash floods from northern Honduras northward to the eastern Yucatan peninsula.
STORM SURGE: A storm surge could raise water levels by as much as 3 to 5 feet above normal tide levels along the immediate coast of Belize in areas of onshore winds and 1 to 3 feet for the Bay Islands of Honduras. Near the coast, the surge will be accompanied by large and damaging waves.
SURF: Swells generated by Lisa are expected to affect Jamaica and the Cayman Islands during the next day or so, and will begin to affect Central America later today. These swells could cause life-threatening surf and rip current conditions. Please consult products from your local weather office.
1. Central Subtropical Atlantic: Shower and thunderstorm (90%)
Shower and thunderstorm activity continues to show signs of organization in association with an area of low pressure located several hundred miles east-northeast of Bermuda. This low has been acquiring tropical characteristics during the last 24 hours, and environmental conditions appear conducive for additional development. The system is likely to become a tropical or subtropical storm later today while it moves generally east-northeastward.
By late Wednesday night or early Thursday, the system is expected to become fully extratropical and merge with a larger non-tropical low over the north-central Atlantic. For more information on this system, including Storm Warnings, see High Seas Forecasts issued by the National Weather Service.
Formation chance through 48 hours, high, 90 percent.
Formation chance through 5 days, high, 90 percent.
Sector Dominican Republic, Puerto Rico
Sector Atlantic and Central America
Visible satellite animation of the Caribbean sector
Infrared satellite animation of the Caribbean sector
Vapor satellite animation of the Caribbean sector
Cyclone boulevard, Cape Verde Islands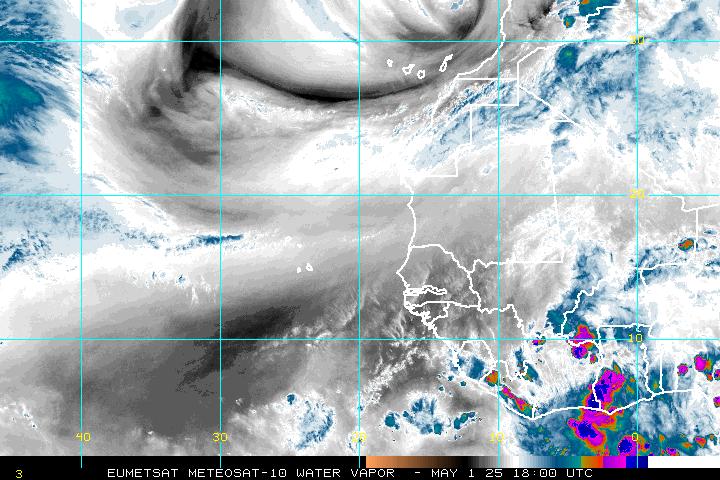 Surface temperature of the seas and oceans
Names and Trajectories 2022