"The complexity" that the country presents "is the formation of people to be able to go beyond that".
A constant when talking about the attractions of the Dominican Republic compared to other countries in Latin America and the Caribbean, is its political and economic stability. However, in order to surpass its peers in the region, human capital and talent will be fundamental for the Caribbean nation. This was explained by McKinsey & Company managing partner Antonio Novas.
"When we decided to come to the Dominican Republic, and have a presence with an office, the first thing we look at is the economic perspective. That is why we say move our offices, which we have traditionally had in Argentina or Colombia, from where we work with the Dominican Republic," he said during a thematic lunch held by the Association of Industries of the Dominican Republic (AIRD).
As he explained, the country has been one of the two countries that have presented the best development in the last few years, resulting in a growth of gross domestic product (GDP) and reduction of extreme poverty. "That gives us a very positive view of all that we can do," he said.
"If you ask us our future outlook (on the country), it is very positive, and the next two or three years, we believe that trend will continue," he said, while explaining that the Dominican Republic has something that the vast majority of countries in the region do not. In that sense, in addition to political stability, it has a geographic position that he described as fantastic.

"Both geopolitically and geographically, they are in the middle between Europe and the United States, Mexico and the rest of Latin America, and that position, with a consistent discourse to attract capital from outside, the next step could be taken" in terms of economic development.
Challenges
However, for Novas, while many things can be done, "What gives you the leap is also having that talent and human capital." As he explains, this is a "very relevant" issue. He lamented that companies in which there are also many people, executives and talent from outside need to develop that local factor.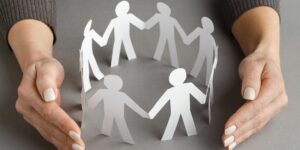 For McKinsey & Company, as well as for other foreign companies, he reveals, finding that human factor trained for the position in the country, is a challenge, reason that leads investors to bring that talent from other countries.
"Colombia or Brazil have been very adept at being able to bring in investment capital to develop a sector. They have also been able to present powerful universities with entrepreneurs with a lot of ambition", he exemplified.

Despite this, he emphasized that when opening up the Dominican economy "we see that it is fantastic". In this sense, he highlighted tourism. "It was something that nobody expected, incredible", he said. He also highlighted the remittances "that have helped a lot". In the case of the free trade zones, he highlighted that they have developed "fantastically well in terms of manufacturing".
However, "the complexity" presented by the country "is the training of people to be able to go beyond that". He understands that, consequently, there would be a greater component of technology.
He explains that training this talent is fundamental to develop some sectors.
Education and development
"We were talking about it even before (starting the activity). There are two big issues that have been going on for a long time in the Dominican Republic. There is the whole educational issue, how to improve it. It is not something for which those of us who are here are responsible, but we have that obligation. To try to change", he emphasized.
He pointed out that the same would happen with the system of care for the elderly, etcetera. "We have to start thinking about what system we would like to have in the coming years." Other data highlighted during the event were technology consumption, and renewable energy.
"North America and Europe exports technology and exports a lot of it. If we go Latin America, it produces 1%, so to speak in technology, while it consumes 8%," he said, while from the electricity sector he highlighted the boost of clean sources.
Source: Eldinero.com.do
Learn More: UNCATEGORIZED