Hector Acosta at the Eagle Sports Bar, Santo Domingo

Dominican Merengue Artist Hector Acosta will be performing at the Eagle Sports Bar 14 November at 9pm.
This concert will be 100% dancing, with the best songs of the singer.
A tour through the success that transformed Héctor Acosta in one of the merengue, bachata and tropical rhythm singer most important of the actuality.
Tickets are RD $1,000 per person.
Juanes La Vida World Tour in the Palacio de los Deportes of Santo Domingo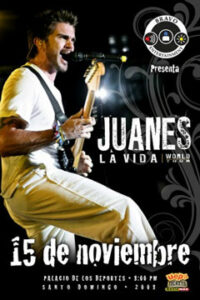 Colombian rock artist Juanes will include Santo Domingo in his La Vida World Tour 15 November at the Palacio de los Deportes at 08.00 pm.
The winner of 12 Grammy Latinos will meet its Dominican Fans again, after a long time.
The artist will bring to the country a show with great visual and technical resources.
Tickets range from RD $800 to RD $2,500 per person.
Inagotable in the Palacio de los Deportes of Santo Domingo

A great concert of international Christian music, that will present two famous singers of this music kind: Danilo Montero et Julissa.
The event, that will take place on November 21st in the Palacio de los Deportes will be a success and will count with a great show.
Jairo Puello and Los Hermanos Viloria will share the podium with the two artists.
Prices between 500 and 1200 Dominican pesos.
Johnny Ventura in the Jaragua Hotel, Santo Domingo.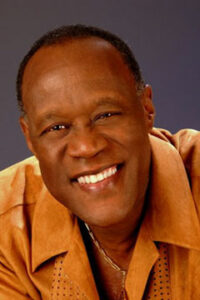 The legend of the Merengue, Johnny Ventura and Henry Hierro will close the concerts festival Noche de Recuerdos on November 21st, in the La Fiesta theater of the Jaragua hotel.
This concert is the perfect occasion to dance the best of the merengue at the rhythm of Pitaste, Te digo ahorita, El tabaco, El florón, Un poquito para atrás, Patacón pisao, Capulo y sorullo, between others.
Prices between RD $125.00 – RD $950.00.
Marcela Gándara in the Olympic stadium J.B Duarte of Santo Domingo.
It's the Christian feminine singer most applauded of our time. The Mexican artist will present herself on November 22th in the Olympic stadium Juan Pablo Duarte.
Visita el país con motivo de su gira  Tour Más que un anhelo 2008 , que ya presentó en Argentina, Miami, Puerto Rico, Venezuela, México etc…
Precios entre 300 y 1000 pesos.