Rafael Blanco Tejera, president of the Association of Hotels and Tourism (Asonahores), recognized the importance of the cruise sector in the Dominican Republic.
According to figures given by the businessman, the country is receiving during the upcoming cruise season close to 800,000 cruise passengers, considerable figures at a time when the sector has been reactivated.
He informed that they will spend an average of 80 dollars, an amount that generates commercial movement, especially for small and medium businesses, according to Recorriendo con Salvador.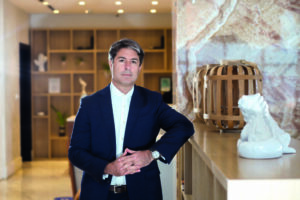 He said that both the artisan sector, as well as others visited by cruise passengers, benefit from the economic contributions made by these travelers who leave in the morning and return to the ships in the afternoon.
He clarified that the sector will impact many communities which are not receiving the traditional demand of tourism as is the case of Puerto Plata, Samaná, Santo Domingo and La Romana.
Learn more: CRUISES