Punta Cana, located in the Dominican Republic, ranks second on the list of preferred destinations for "Caribbean vacation trips" planned by Americans in the spring, according to a survey conducted by the prestigious AAA (American Automobile Association) guide.
The results are based on AAA bookings made by Americans for their vacations, whose analysis showed that "more Americans will be traveling abroad," and that "many families are also taking multi-generational vacations."
The survey also reveals that more than 40% of U.S. adults with spring break plans are traveling with three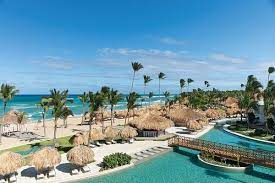 generations.
"Families are making up for lost time," said Paula Twidale, AAA's senior vice president of travel. "We've seen an increase in international Spring Break bookings. Americans are taking advantage of the strong U.S. dollar and exchange rate in Europe," she said.
Twidale added that travelers seeking warm weather are flocking to the Caribbean and Mexico or sailing to tropical destinations while enjoying the comforts of a cruise vacation.
The survey was conducted Feb. 16-20, 2023 using a probability-based panel designed to be representative of U.S. households.
Top Caribbean vacation destinations:
1-Nasau, Bahamas.
2-Punta Cana, Dominican Republic.
3-Montego Bay, Jamaica.
4-San Juan, Puerto Rico.
Source: Mitur.gob.do
Learn more: DESTINATIOS