Paliza: "What we are doing today in Pedernales is being done to benefit also the entire southern region
The Administrative Minister of the Presidency, José Ignacio Paliza, revealed that President Luis Abinader is planning the construction of two new international airports in the south of the country, one in San Juan de la Maguana and the other in Oviedo, Pedernales.
The state official affirmed that these works, as well as the new port terminal for cruise ships being built in Cabo Rojo, Pedernales, are part of the ambitious investment program of the head of state to guarantee the integral development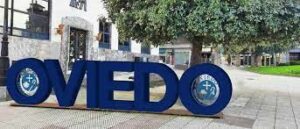 of the provinces of the Enriquillo region.
Paliza delivered the conference "The impact of public policies in the sustainable development of the Barahona province and the Enriquillo Region", acceding to an invitation of the Dominican Foundation Global Debate PI (FUNDGPI) and its president, Dr. Trajano Santana.
The conference took place at the headquarters of the Universidad Católica Tecnológica de Barahona (UCATEBA) with the attendance of the rector of this academy, Reverend Marcos Antonio Pérez Pérez Pérez.
Paliza assured that the Monte Grande dam and the road networks under construction and reconstruction will modernize land mobility between the Enriquillo and El Valle regions, formed by the provinces of Barahona, Pedernales, Baoruco, Independencia, San Juan, Elías Piña and Azua. "What we are doing today in Pedernales, is being done to also benefit the entire southern region," he said.
Source: Mitur.gob.do
Learn more: NEWS