President Luis Abinader and the Minister of Tourism, David Collado, headed this Tuesday the international seminar on the challenges and opportunities of sargassum management for tourism in the Dominican Republic, which took place at the El Embajador hotel in the capital.
Also participating in this first international seminar on sargassum in the country were the Minister of the Environment, Miguel Ceara Hatton, and recognized national and international experts and academics.
The general objective of the seminar is to learn about the challenges posed by the arrival of sargassum in the Dominican Republic, as well as to identify and evaluate the opportunities that sargassum offers to implement best practices and public policies in sustainable coastal management.
The Minister of Tourism, David Collado, highlighted the importance of this seminar to make the best decision on a reality that affected a large part of the region.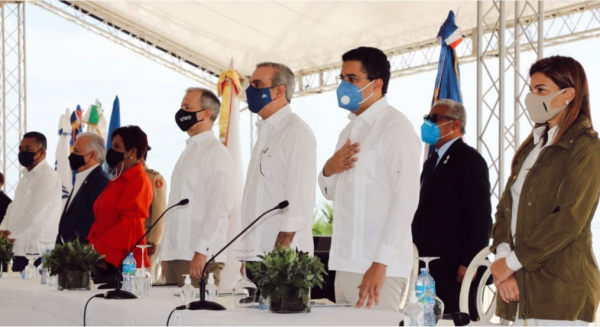 "It is yet another challenge ahead of us to learn about and promote best practices for the integrated management of sargassum," said Minister Collado at the opening of the day-long seminar.
He informed that the seminar also seeks to establish coordination and collaboration between the public-private-academic sector at the national and regional level to promote the maximum impact of synergies in view of the massive arrival of sargassum.
He said that with this seminar a concrete step is taken to identify opportunities in the detection, prediction, retention, collection and use of sargassum to support the formulation of public policies to mitigate the negative effects of sargassum.
The seminar was attended by university rectors, experts on the sargassum issue, tourism entrepreneurs, in addition to official authorities.
Source: Robertocavada.com
Learn More: NEWS