The South, that region that for so many years had been seen as something far away, where people only went on special occasions because "it was too far away", now seems to be getting closer. Everything is relative, of course.
The road is long, yes, but it has already begun to be traveled and every day it will be less long. There are many things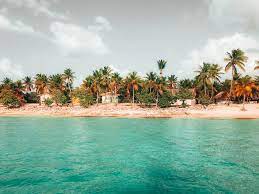 to be done for true development to reach the South, but it has already begun in a way that cannot be reversed.
The fact that construction work has begun on the first two grand tourism hotels, which will total at least 1,100 rooms, can give us an idea of what will happen from now on in this area.
Tourism generates productive chains, energizing sectors whose possibilities for expansion are scarce. The agricultural sector will know how good tourism is.
Source: Eldinero.com.do
Learn more: NEWS