The ITB Berlin Fair got off to a good start for the Dominican Republic. The Ministry of Tourism and the World Tourism Organization (UNWTO) agreed here to hold the 118th Executive Council of that international institution in Punta Cana.
The activity will be held in May of this year with the participation of some 35 tourism ministers from different countries, said the Dominican Minister of Tourism, David Collado.
"This is how we begin this ITB Berlin Fair, with good news, bringing the world tourism council to meet in the Dominican Republic," he said.
The announcement was made at the opening ceremony of the Dominican Republic's stand at ITB Berlin 2023.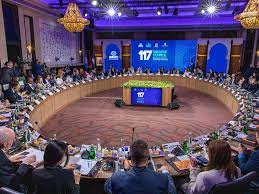 Collado assured that the institution is working hard to recover the German market and other places on the European continent.
He stressed that the endorsements of the UNWTO to the country have contributed to the world to look towards the Dominican destination.
The official indicated that this is the first time that the Dominican Republic occupies one of the 32 seats on the UNWTO Executive Committee. "It is a chair with voice and vote that we carry," he said.
Meanwhile, the president of the Board of Directors and founder of the Punta Cana Group, Frank Rainieri, who was present at the activity, emphasized that the German market has been fundamental for the development of tourism in the Dominican Republic.
As part of the attractions of the Dominican stand at the ITB, the country set up an immersive exhibition of the country's tourist attractions.
Banco Popular and Banco de Reservas maintain strong support for the tourism sector, both as financiers of development. This support was highly valued by UNWTO Secretary General, Zurab Pololikashvili.
The Dominican Republic, which has an important representation at the fair, has signed and will continue to sign agreements with travel agencies, tour operators and investors.
This has been established by representatives of these sectors.
On Tuesday night, the Banco Popular Dominicano will host a reception for representatives of the tourism sector and German investors with a presence in the Dominican Republic.
Facts you should know
The Executive Council is the highest governing body of the UNWTO and meets twice a year. It is composed of 34 members.
Source: Elcaribe.com.do
Learn more: NEWS