A romantic collection
Dolce & Gabbana offers us to discover its spring summer 2011 collection through a campaign filled with joy and happiness. What could be better, during the nature's renewal season, to wear flowery clothes and bright colors ? Nothing !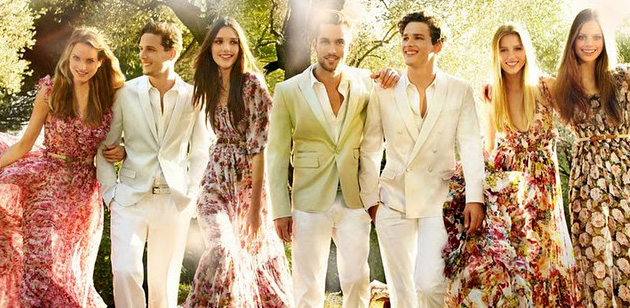 This is why the Italian brand designed very light dresses and tunics, with minimalist or large flowers for women, and light blue patterns on casual shirts for men.
The plaid trend which is also present in this collection is surprisingly combined with flowers patterns for both women and men.
But the best detail of the collection is the very nice summer sandals !