Behind the successes of many national and international artists is the young music producer and sound engineer Elliot Justo, a Dominican who is making his mark on musical projects in various genres.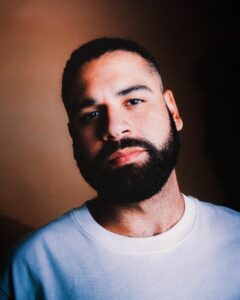 Lo Blanquito, Sergio Echenique, Pamel Mancebo, Adriana Torron, Melymel and Valentina, are just some of those who have worked with Elliot as producer. He has also mastered as sound engineer for artists such as: Eddy Herrera, Manny Cruz, Mark B, Nacho, Gente de Zona, Gloria Trevi, Jean Carlos Canela, Maffio, Akon, Messiah, Tokischa, La Perversa, among many others.
"It's funny how I became interested in being a sound engineer. When I first walked into a studio and saw the whole process of recording, production, mixing and mastering, I was amazed how people put so much feeling, beauty and passion when they are creating a song, somehow, at that moment I knew I wanted to do that for the rest of my life," Elliot said through a press release sent to Diario Libre.
Elliot's passion for music was evident from the time he received his first drum set at the age of 10. He graduated in sound engineering at Full Sail University (2014), becoming today one of the most popular engineers and independent producers in Santo Domingo, although he also frequently receives artists from various parts of the world.
"As a passionate and motivated professional, I constantly strive to improve my techniques, expand my skills and find new opportunities to grow. Each of my projects, alone and in collaboration, have provided this growth and allowed me to establish myself within this competitive industry," concluded Elliot.
At the corporate level Elliot Justo actively produces for companies such as Caminantes por la vida, Maeno & Co. and Grupo Universal.