On February 22, 23 and 24, Bogota will once again host all tourism entrepreneurs at the most important business event of the sector in Colombia: the Anato Tourism Showcase.
The scenario is where travel agencies, hotels, airlines, tourism representation companies, assistance cards, as well as national and international destinations, generate business opportunities through strategic alliances to strengthen their portfolio of services.
We have high expectations for this 42nd version of our event. This year we closed the commercialization of the exhibition spaces earlier than expected, due to the high interest of the actors of the sector to be part of it. In addition, we will be attended by the President of the Republic, Gustavo Petro, who has expressed his interest in highlighting tourism as one of the most important industries in our country's economy," said Paula Cortés Calle, executive president of Anato.
For the second time, the guest of honor will be the Dominican Republic, a destination that has shown high growth in bilateral tourism with Colombia.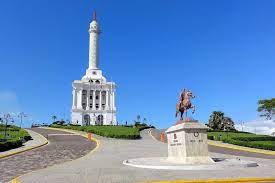 For this reason, Cortés Calle highlighted the broad offer that the DR will bring to the event: "they will present Santiago de los Caballeros as the Anato destination; in addition to its golf tourism with 27 impressive courses created by the best designers worldwide; places for romantic celebrations; organization of meetings, congresses, and incentive groups; its gastronomy, culture and history. It is a varied portfolio for travel agencies to create attractive tourist packages for the upcoming holiday seasons.
Meanwhile, David Collado, Minister of Tourism of the DR said that "after a historic year of growth, at the Anato Tourism Showcase, the Dominican Republic will continue to convey a message of confidence to the region and the world, in a joint effort between the public and private sectors, which always provides the best conditions for tourism. We intend to achieve strategic alliances and a high number of commercial contacts that will allow us to generate a more robust portfolio of products and services for travel agencies and tour operators, which will result in greater options for visitors".
It is recalled that, and according to calculations by Anato, based on figures from Migración Colombia, in 2022, 88,193 Dominicans arrived in Colombia, which meant a growth of 167%, compared to 2019. In fact, Dominicans ranked 7th in the arrival of foreigners to Colombia for tourism, events and business reasons.
In addition, in relation to outbound tourism, in 2022, 258,856 Colombians left for the Dominican Republic, which indicates a growth of 154% if compared to 2019.
It is worth noting that the Caribbean country ranked 4th in the number of Colombians departing abroad for tourism, events and business purposes.
Source: Mitur.gob.do
Learn more: TOURIMS