Incoming tour operator Manureva Tours and Sky Cana airline will promote various tour packages for the event.
July 12-15 is the date chosen for the Graan Dominican Rum Fest 2023, which will be held in four cities in the Dominican Republic.
Organized by Graan Events Planners, the festival will feature the participation of the country's leading liquor companies, making it the stage on which the strength and prestige of rum as the Dominican beverage par excellence will be highlighted.
Within the framework of FITUR, Jakaira Cid, Sales Director of the incoming tour operator Manureva Tours, announced that, considering the attractive proposal that the festival represents to motivate tourists to enjoy and live this Caribbean cultural experience, Manureva and the Sky Cana airline have joined forces to offer various tourist packages, which will be presented and promoted at upcoming international tourism events in which the Dominican Republic will participate.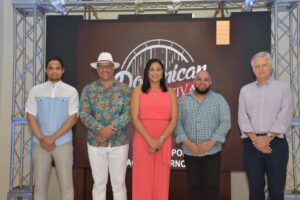 The Graan Dominican Rum Fest will be held in Santo Domingo, San Pedro de Macorís, Santiago and Puerto Plata.
Its organizers anticipate that the program will include a series of diverse activities related to rum. Among them, conferences, tastings and experiential routes to present the history of tradition that sustains each of the participating brands.
Source: Expreso.info
Learn More: AGENDA