The film "Perejil" by Dominican filmmaker José María Cabral won Best Film and Best Actress for Cyndie Lundi at the Pápa International Historical Film Festival, an award that takes into account historical films related to real events that took place in the 20th century.
In addition, the film continues its successful sales with HBO Europe's acquisition of the exhibition rights.
"Dominican cinema is reaching more and more countries, with a productive life beyond the local screens. Not only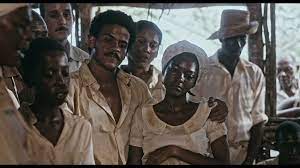 with Perejil, but also Hotel Coppelia is available on HBO United States and Latin America, demonstrating the quality of our productions worldwide," said Jose Maria Cabral, director of Perejil.
"Perejil" is set in 1937 during the dictatorship of Rafael Leonidas Trujillo, near the border between the Dominican Republic and Haiti, where a young Haitian woman named Marie is expecting her first child with Frank, her Dominican husband. The night after her mother's burial, Marie is awakened by the screams of her neighbors. Trujillo has ordered the immediate execution of all Haitians on the border – and what seals people's fate is whether they know how to pronounce "parsley." Marie, alone in the mountains, 9 months pregnant and with nowhere to hide in the mountains, must escape the clutches of Trujillo's tyranny before the Parsley massacre catches up with her.
The Lantica Media and Tabula Rasa film was produced by Rafael Elias Muñoz and shot almost entirely at Pinewood Dominican Republic Studios.
"Perejil" features starring performances by Cyndie Lundi, Ramon Emilio Candelario, Gerardo Mercedes, Pavel Marcano, Lia Briones and Attabeyra Encarnacion, who brought this story to life.
Source: Robertocavada.com
Learn more: CINEMA