The Dominican Republic will host the executive meeting of the World Tourism Organization (UNWTO), to be held from the 16th to the 18th of this month, informed today the minister, David Collado.
Collado communicated on his social networks that the Punta Cana-based event will constitute an opportunity to let the world know how the country "has become a leader in that industry in the region".
He explained that the event, known as the 118th UNWTO executive meeting, will bring together representatives from around the world to discuss issues related to tourism and its impacts on economic and social development.
He also said that the Inter-Institutional Forum on Sustainable Tourism of the Dominican Republic will be held on May 16, where strategies to promote responsible, sustainable and environmentally friendly tourism will be discussed.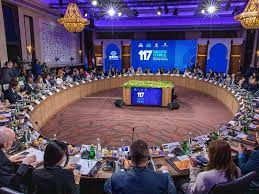 He affirmed that the institution is promoting the development of responsible and sustainable tourism, in line with the UN Sustainable Development Goals.
Andrés Marranzini, vice-president of the Association of Hotels and Tourism (Asonahores), indicated that one of the most important tourism fairs of the Caribbean island, DATE, was successfully concluded, which confirmed the leadership of the territory as a Caribbean destination".
Marranzini highlighted the 37% increase in the number of participants in the event compared to 2022, as well as the realization of seven thousand business meetings in just five days.
He pointed out that there were 110 purchasing companies and more than 210 exhibitors, some of which presented new recreational options.
He attributed the success of the fair to the growth of this industry in the country, the sustainable increase in the number of hotel rooms and the innovative projects that are being implemented, such as swimming with horses.
He maintained that the Dominican Republic competes with other important destinations such as Jamaica, Mexico and Spain, so the challenge in this regard, he said, is to achieve an attractive complementary activity.
Source: Arecoa.com
Learn more: EVENTS