Dolly : 2nd hurricane of the year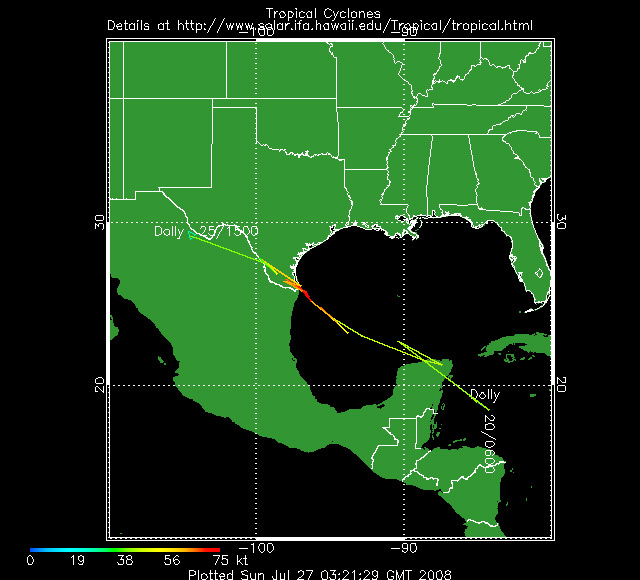 Hurricane Dolly leaves two dead in Mexico
At least two people died during the passage on Wednesday of the hurricane Dolly in the north of Mexico, indicated on Thursday the Mexican authorities and the local press.
The body of a person who died by electrocution was found in the Popular district in Matamoros, a border city of Texas (United States), informed the governor of the State of Tamaulipas, Eugenio Hernandez.
Approximately 110.000 inhabitants of Matamoros are affected by the floods and 95.000 people by the power cuts. The lifeless body of a fisherman was also discovered on the Yucatan coast. He had been reported missing for Sunday, reported local medias.
In both sides of the border between the United States and Mexico, roofs were blown off and the trees and electric posts did not resist the winds which blew up to 180 km/h.
In the United States, Dolly which flooded Texas (southern) with pouring rain close to the Mexican border, continued to weaken on Thursday becoming a simple tropical storm, according to the National Hurricane Center (NHC) of Miami.