During the months of June and July 2022, the Punta Cana International Airport (PUJ) achieved a record number of passengers that have transited through that terminal in recent years, with 1,175,875 passengers entering and leaving the national territory from 28 countries in Asia, Europe, North America and the Caribbean.
A report recently published by the Ministry of Tourism indicates that 414,735 passengers entered the country through the PUJ during the month of July and 402,502 departed for a total of 817,237; while in June, 358,483 arrived and 346,781 departed, for a total of 705,264 passengers.
July 2022 has been the month with the highest passenger movement and transit through Punta Cana International Airport during the last few years with 188,192 passengers over 2019.
The report also states that so far this year, 4,942,244 travelers have transited through Punta Cana International Airport. That is, 2,446,939 arriving passengers and 2,495,305 departing passengers, of which the U.S. market has contributed 45%, with 2,206,317 passengers; Canada 13% with 644,192 passengers; and Panama 7% with 334,193 passengers.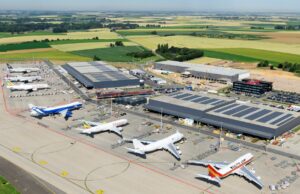 They are followed by France (267,047), Colombia (262,295), Germany (222,387), England (180,118), Spain (161,296), Peru (113,644), Puerto Rico (109,079) and Russia (90,409), this last market alluding to figures prior to the suspension of flights from Russia to the country.
New air frequencies have been key to the increase in passengers, with routes from Colombia standing out, with a contribution of 292,295 passengers, 5% of the total, well above traditional markets such as Germany, Spain and England.
A great month for the country
The Dominican Republic achieved in July the best month ever in tourist arrivals, receiving 735,064 thousand non-resident visitors in July, surpassing December 2021, according to statements made by the Minister of Tourism, David Collado.
About Punta Cana International Airport (PUJ)
Inaugurated in 1983, it is the first private aerodrome for international commercial use in the world and the
international airport in the world, the busiest in the Dominican Republic and the one with the greatest connectivity in the Caribbean, connecting 64 cities and 26 countries around the world, moving eight million passengers a year.
It has two runways, 27 boarding gates, 30 aircraft parking areas and three VIP lounges. It also has its own Recycling and Incineration Center, where 60% of the waste it generates is recycled.
Punta Cana International Airport has been awarded in the last 6 years as the "Best Airport by Size and Region" in the category of 5 to 15 million passengers in the Caribbean and Latin America. In addition, it has twice received the "Best Hygiene Measures by Region" certification for COVID-19 prevention, awarded by the Airports Council International (ACI).
Learn more: FLIGHTS