The Temptation Miches Resort offers two adults-only hotels over the age of 21, with a total of 496 rooms, built with an investment of US$190 million, representing the new trends in the Dominican hotel industry.
The description was given by Ángel García, main shareholder of the hotel, and Luis Padilla, general manager of the project linked to the Temptation Cancun Resort brand of Mexico, managed by Original Group, at a cocktail party prior to the formal start of the Dominican Annual Tourism Exchange, DATE 2023, to be held this Wednesday, April 26, at the Barceló Bávaro Convention Center in Punta Cana.
Executives García and Padilla presented the hotel complex and its two establishments, Temptation Miches and Temptation Grand Miches Resorts, to the DATE participants, showing the brand's identity characterized by the curved lines and bright colors of the original design by the famed Karim Rashid, an Egyptian national.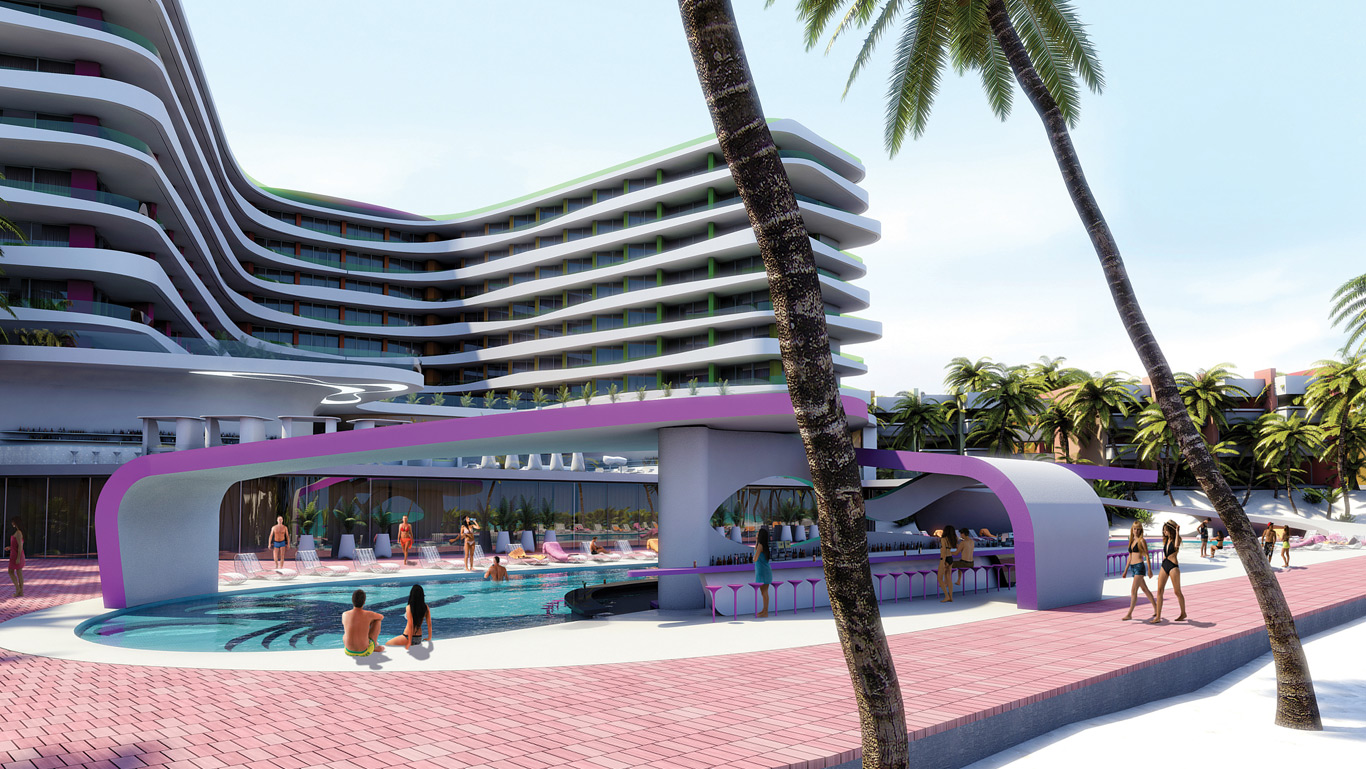 The resorts are located on the famous Esmeralda Beach in the municipality of Miches, a coastal town in northeastern Dominican Republic, 100 kilometers from Punta Cana International Airport, and 36 kilometers from the city of El Seibo, capital of the province of the same name and part of the coastal region.
Details of the lodging establishments
The Temptation Miches Resort, with its 382 rooms and suites, caters to a wide range of guests from mature couples to young singles.
It features the "sexy pool" and the "quite pool", six restaurants, a cafeteria and a late-night snack bar, as well as an optional topples area, pool parties, adult theme nights and 24-hour beverage service.
The Temptation Grand Miches Resort offers a unique vacation experience for male-female couples only. It has 114 rooms and suites designed to stimulate the senses. It has a wide variety of restaurants offering international cuisine, a swimming pool where toppless is optional, a jacuzzi lounge and an intimate playroom, with 24-hour beverage service.
Source: Arecoa
Learn More: HOTELS