The Minister of Foreign Affairs of the Republic of India, Subrahmanyam Jaihankar, will arrive today in the Dominican Republic to complete the work agenda of his official visit this Friday and Saturday, which includes meetings with senior officials of the Dominican Government and the inauguration of the Embassy of that nation in the country.
This visit will further strengthen the ties between the two countries, to enable the development of new projects and agreements that will benefit both nations.
The arrival of Minister Jaishankar is a sign of India's commitment to continue working together with the Dominican Republic and strengthen a relationship that has been consolidated over time.
In his agenda, the Indian Foreign Minister is scheduled to meet with President Luis Abinader on Friday 28 and later will be received by his Dominican counterpart, Roberto Alvarez, with whom he will hold a political dialogue along with deputy ministers and directors of the Dominican Ministry of Foreign Affairs, in order to address bilateral issues and continue strengthening the ties of friendship between the two countries.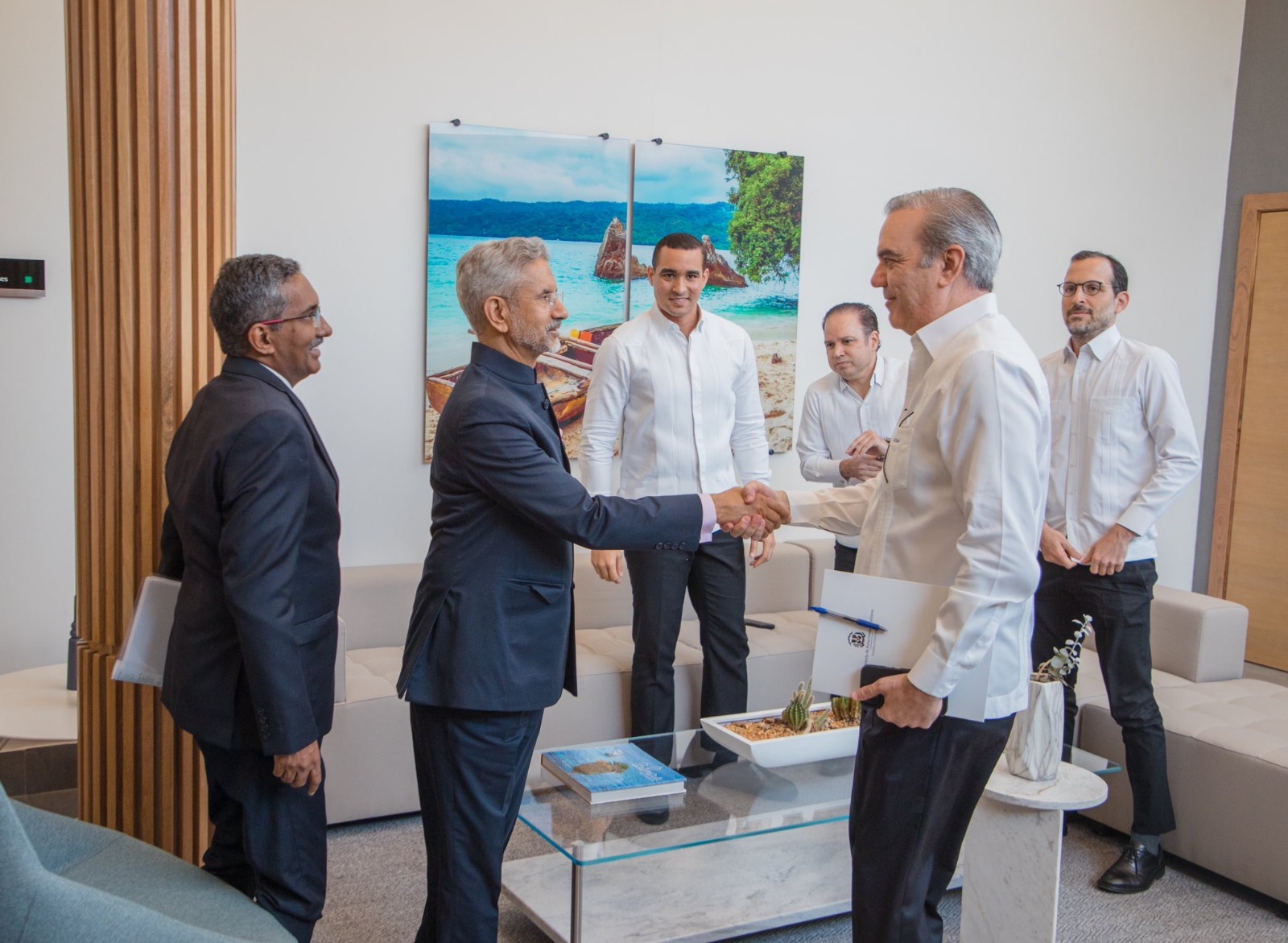 On the same day, a business meeting will be held with the participation of both ministers, as well as executives of the National Council of Private Enterprise (CONEP), the Association of Industries of the Dominican Republic (AIRD), the Center for Export and Investment of the Dominican Republic (ProDominicana) and other institutions.
The diplomat will also lead a discussion on India's foreign policy, where he will present his country's strategies in this regard to promote its participation in the international context.
Foreign Minister Jaishankar's agenda also includes the inauguration of the Embassy of the Republic of India in Santo Domingo, an event which will be headed by the Foreign Ministers of both States.
Source: presidencia.gov.do
Learn More: NEWS