A report by the Bank of America "recognizes the economic management of the Government of the Dominican Republic in the current crisis scenario, highlighting this year's growth, estimated at 5.5% of the gross domestic product", according to the Embassy of the Dominican Republic in a press release.
The report entitled "Overcoming the oil crisis", in addition to the sustained economic growth, one of the highest in the continent, highlights the "good performance of the tourism sector", a "better than expected" management of the budget and the proportional reduction of the public debt, adds the note, which also indicates that "the economic growth of 2022 will be higher than the 4.4% that had been projected, reaching 5.5%, driven in a third by tourism",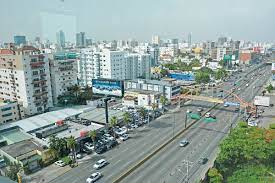 which the Dominican Republic managed to fully recover since the last quarter of 2021.
The Bank of America estimates that by complying with the spending budget, there will be no need to issue new sovereign bonds this year and projects the hope that in the next twelve months a fiscal reform project, postponed due to the difficulties derived from the international inflation, will be submitted to Congress.
The Bank of America report highlights that the Dominican Republic continues to attract foreign investment thanks to the positive evolution of the economy and the political and social stability. Foreign direct investment in the country rose to 1,870.9 million dollars in the first semester of this year.
Learn more: ECONOMY