The Italian mark keeps innovating
2008 Benetton global campaign
After the campaign James & Other Apes in 2004, Benetton launches its new global campaign AFRICA WORKS.
Through this campaign, Benetton supports and promotes Africa by Africans through a micro credit project in Senegal.
It underlines the importance of collaboration with organizations engaged in concrete solidarity and promotes the involvement of the individual as a first step in the change of the whole society.
Photographied by James Mollison with their working tool, these workers – a fisherman, a building painter, a musician, a jeweler, a farmer, a tailor, two vendors of cloth, a boxer – are no longer simple daily faces, but become tangible symbols of a continent: Africa.
This one, thanks to the dignity conferred by work, fights poverty, proposes equitable development, upgrades its wealth and directs its destiny.
A nice lesson !

2008 Benetton spring-summer collection
Benetton follows Zara in the flowers and flashy trend.
Fields, jungle and garden's flowers are mixed and sometimes associated with the colors of the south of France.
For men, women and children, bright colors, acid shades, and joy for a collection that smells like summer !
These gentlemen know, however, how to remain elegant, these women are glamorous, and children remain intrepid…
For those who like to play with several pieces, United Colors of Benetton has thought of them: a blouse under a dress, in a top under a tunic, you can combine it without fear and mix patterns and shades !
Glamorous women…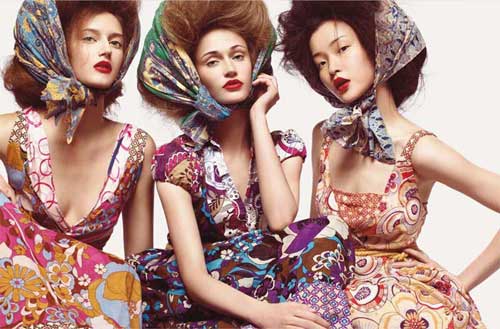 Elegant men…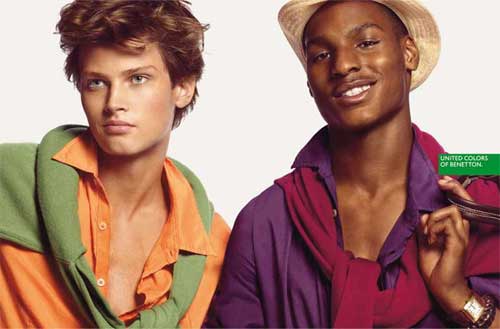 and intrepid kids !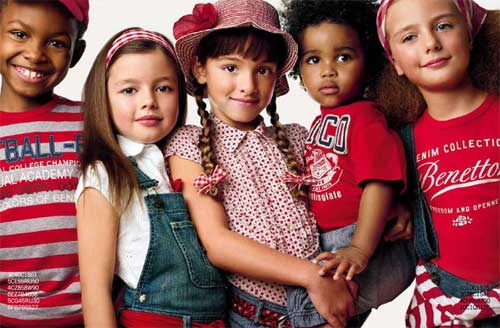 www.benetton.com