Fashion Week continues beyond Mercedes-Benz Fashion Week Madrid thanks to the proposal of Madrid es Moda, where Spanish fashion designers show their collections in original events.
Within this framework, Juanjo Oliva presented yesterday his proposal for this season in a rather atypical catwalk: Loreto Aycuens flower shop located in Covarrubias street in Madrid, "an oasis in the middle of the city", as the designer called it.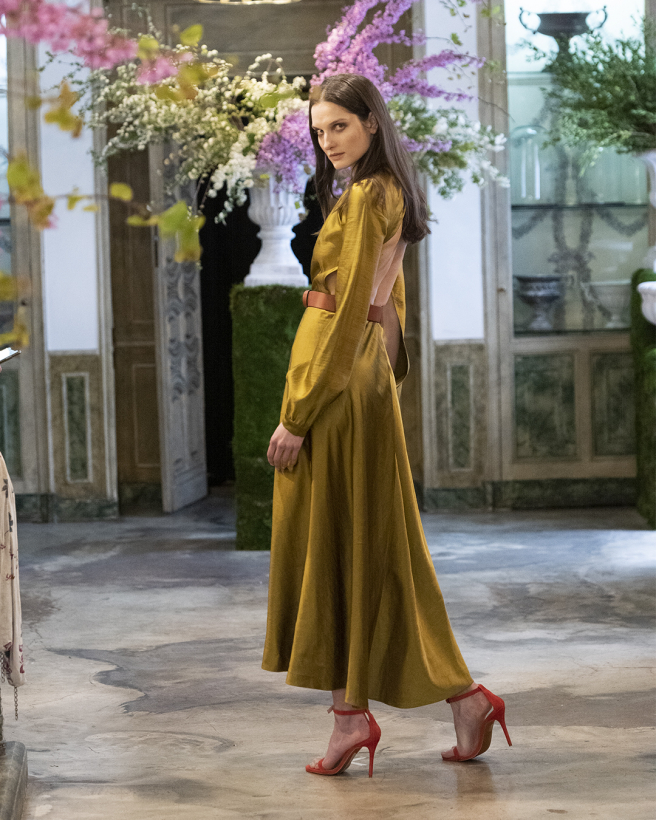 In this setting, Oliva showed a timeless, bold, sustainable proposal that represents a contemporary way of understanding fashion. This collection embraces upcycling and craftsmanship from an artistic perspective, boasting new designs with a clear commitment to a more sustainable and responsible fashion.
With this capsule collection, Juanjo Oliva aims to enrich the female closet with interchangeable garments that can be used for all kinds of events and that are able to adapt to all seasons of the year.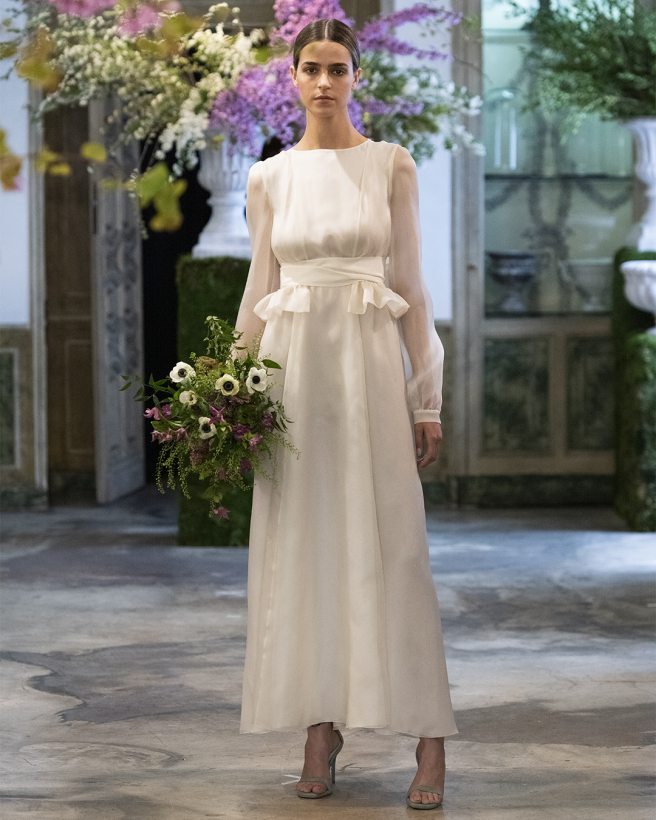 Oliva is aware of the times in which we live, so he wanted to make garments that can be used for more than a single wear, taking this new way of designing even wedding dresses, making them simpler without losing the elegance and essence of the brand.
Within this capsule collection of ready-to-wear designs, we can find green cotton twill coats, pinstripe textiles or linen satin in yellow, among other pieces presented.
These garments have been made from patterns of collections from other seasons and leftover fabrics, both Juanjo Oliva's own and purchased from other designers, betting on a more ethical and responsible industry with its impact on the environment.