The countdown begins for the 2023 edition of the Latin American Fashion Summit (LAFS). The fashion congress reaches its fifth edition with an event in the Dominican Republic, March 13-15. LAFS held its first event in 2018 and has since created a community in the region.
For this opportunity, the event called Raíces by LAFS, will host more than 1,000 participants. For three days, the fashion appointment will present an agenda of conferences, networking events and a selection of Latin American design with an author pop-up. The main objective is to connect brands with international buyers and professionals from various sectors of the industry.
LAFS pop up, a commercial space curated from all corners of the region that seeks to connect brands with international buyers and end customers. Lectures by fashion industry leaders, luxury brand activations and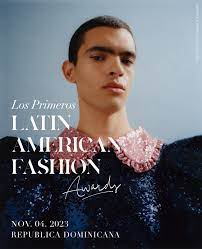 networking and networking.
"Presented by the Dominican Republic Ministry of Tourism, Raíces by LAFS will kick off with a grand opening ceremony and over two days there will be panels led by industry leaders, a pop-up window with Latin American design curation and opportunities to connect with other professionals in the fashion industry. This project will help communicate the Dominican Republic's support for the orange economy," the organization said.
The organization revealed that its past events have left an estimated economic impact of between US$1.5 and US$2 million in the cities where its previous editions have been held, both in hotels, transportation and food for its more than 600 guests and attendees.
LAFS is positioned as an exhibition and networking platform for Latin American talent to the world.
Source: Pe.fashionnetwork.com
Learn more: FASHION