Grupo Martinón continues to bet on the Dominican tourism sector with the disembarkation of new hotel projects, which go beyond sun and beach destinations.
Artur Cabré, president of Inversiones Ocre Rojo & Varallo Comercial, Grupo Martinón's companies in the DR, told arecoa.com that the hotel group is very focused on the construction and development of Hyatt Centry Santo Domingo, which is expected to be ready by the end of 2023.
He detailed that the hotel will have 135 rooms. "It will be a new Hyatt product, in a very good location in the capital, in the epicenter of the country for commercial and financial activities, and it will have a convention center, among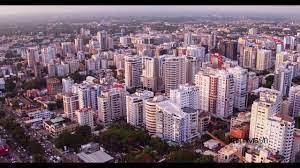 other amenities."
"It is the most immediate project we have at the moment and we are going to try to make it a success, just like our other hotel products," he added.
He said that they are focusing more on Santo Domingo because since their entry into the Dominican tourism market in 2007 they have done very well with all their partners in the country and they themselves wanted to strengthen their presence in the city.
He said that they are working on all the renovations of the Dreams Royal Beach, which has 161 rooms and will be totally renovated.
"Our sponsor is Hyatt and we are working to prioritize the branding of our products," he emphasized.
Source: Arecoa
Learn more: HOTELS