The NBA Basketball School in the Dominican Republic will begin its second camp for boys and girls ages 8-18 in Cap Cana this September 22, with the goal of providing young athletes with on-court training, skill development and basketball education.
Registration for this camp, which will be held at the Heritage School in Cap Cana for four days, from September 22 through September 25, is now open at nbabasketballschool.do.
The NBA Basketball School is a network of tuition-based basketball development programs open to boys and girls ages 6-18 outside the U.S. The Dominican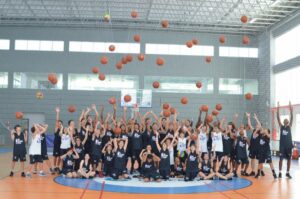 Republic will become the fifth country in Latin America to launch or announce plans to open an NBA Basketball School, joining Argentina, Brazil, Mexico and Uruguay.
The NBA Basketball School curriculum, which is designed to develop players and provide parents, coaches and organizations with a better understanding of the improvement process, has been developed by the NBA's International Basketball Operations department in consultation with current and former NBA coaches, players and trainers, player development specialists. Since 2017, NBA basketball schools have been launched or announced in Argentina, Brazil, China, Greece, India, Italy, Kuwait, Lithuania, Mexico, Spain, United Arab Emirates (UAE) and Uruguay.
Lern More: Sports