The Dominican Republic will enter the Central American and Caribbean Games San Salvador 2023, which begin in 70 days, with the largest delegation in the history of its participation in this competition, with around 480 athletes and almost 700 people in total.
The country will also be a sub-host of the XXIV Games, which will take place between 23 June and 8 July, and will host seven disciplines: taekwondo, modern pentathlon, canoeing, field field hockey, racquetball, equestrian and shotgun shooting.
Dominican athletes qualified for the event total 429 so far, distributed among the 356 who will travel to the Salvadoran capital and the 73 who will compete in their own country.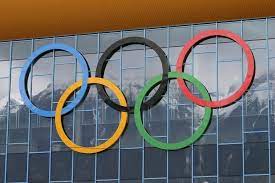 "At this moment we still have several sports and modalities to be defined, including athletics, bodybuilding, golf, judo, open water (swimming), surfing, beach soccer, tennis, table tennis, weightlifting, gymnastics and taekwondo," Juan Febles Dalmasí, technical director of the Dominican Olympic Committee (COD), told EFE.
Febles explained that, at the end of these classifications, the Dominican delegation expects to increase by some 60 athletes the final number that will compete in the Games.
The sports in which the Dominican Republic will compete will be athletics, badminton, chess, traditional and 3×3 basketball, handball, baseball, bowling, boxing, cycling, swimming, fencing, bodybuilding, soccer, gymnastics, golf, judo, karate and weightlifting.
In addition, wrestling, skating, rowing, softball, tennis, archery, table tennis, precision shooting, triathlon, sailing, volleyball and netball, which debuts in the Central American and Caribbean Games.
These sports are in addition to the seven that the country will host as a sub-venue.
As for the number of medals that could be won, the Dominican Olympic authorities prefer to "wait" until the qualifiers are over to offer a "finished forecast" in this regard.
"No, we have not yet sat down with the technicians, we will do that in the next few days. We have to wait because there are still qualifying events and after that we will sit down to analyze with the entire delegation," COD president Garibaldy Bautista told EFE.
In the last edition of Barranquilla 2018 (Colombia), the Dominican Republic placed fifth in the medal standings, the same position it occupied in Veracruz 2014 (Mexico).
In Barranquilla, the Dominicans won 107 medals, 25 gold, 29 silver and 53 bronze.
Source: Acento.com
Learn more:  SPORTS