Minister of Industry and Commerce highlighted progress made thanks to alliances with the financial sector

The country reached the 59th position in the world e-commerce index.
The Minister of Industry, Commerce and Mipymes, Víctor-Ito-Bisonó, highlighted today that the country ranks num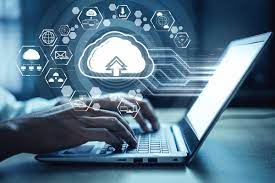 ber three in Internet commerce among the countries of the region and 67th worldwide, with a score of 59 in the e-commerce index.
The official highlighted the information during his participation in the opening ceremony of the XXXVIII Latin American Congress of Foreign Trade (Clace), held for the first time in the country.
Bisonó explained that the country's advances in trade are part of the actions that have been carried out by the Government, in conjunction with the financial sector to support innovation, creativity and digitalization of companies.
The Ministry of Industry and Commerce coordinates the National Strategy for the Export of Modern Services, the first public policy of the country focused exclusively on the promotion of services that are marketed mainly through the Internet, the official highlighted.
Multiple banking agreements
During his participation, he said: "Today we are very honored to be with you to share the vision of this ministry in favor of knowledge-based industries and the actions we have developed, including the promotion of innovation and business digitalization through banking".
In that order, he highlighted some of the results of strategic alliances with the financial sector:
Banco Popular Dominicano and the Instituto Tecnológico de Santo Domingo (Intec), with whom they launched Emprendedores
Naranja, a tool that makes available to creative people a loan for entrepreneurship, with special conditions in terms and rates.
Banco de Reservas signed an agreement to boost the competitiveness and productivity of MSMEs; the program will provide them with financial education and digital transformation to stimulate their development.
Visanet, entrepreneurs will benefit from the agile processing for the affiliation of businesses, training on the correct use of e-commerce tools, among other aspects of interest to all entrepreneurs who will begin the digital transformation of their business.
Servicios Digitales Popular AZUL, a subsidiary of Banco Popular Dominicano, to offer discounts and special prices for MSMEs to advance in their digital payment ecosystem and increase their sales.
Banco Promerica, an initiative aimed at women, who will have access to preferential financial services in this entity.
Creative industry
Around 11% of the services exported from the Dominican Republic correspond to modern services, among which the minister highlighted the creative and cultural industry.
He explained that the agreements with the financial sector open up a "range of opportunities" for individuals and companies, especially those dedicated to services:
Software
Business process support services
Video games
Graphic design
Music
Fashion
Handicrafts
Gastronomy
Cinema
Animation
In five years, the country's creative industry contributed around 1.5% of the gross domestic product (GDP) and 12% of total employment, which positions it as a key element to diversify the export of services.
Source: Diariolibre.com
Learn more: TECHNOLOGY