E-commerce is growing by leaps and bounds. The covid-19 pandemic further accelerated the trend toward online shopping, as countries around the world shifted to a remote and socially distant way of doing things.
By the end of 2022, the estimated global value of retail e-commerce, according to the international statistics portal Statista, hovered between US$5.4 trillion, while this figure is expected to increase to US$9.1 trillion by 2027.
In the local case, the Dominican Republic ranks fourth in e-commerce in Latin America, a region where this method of buying and selling goods and services has soared. According to the Asociación de Bancos Múltiples de la República Dominicana (Association of Multiple Banks of the Dominican Republic), sales through online commerce have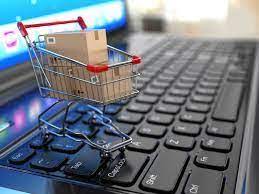 increased by 59% in the last four years.
In this sense, the scenario is promising for those micro, small and medium-sized companies that seek to diversify their sales channels and remain at the forefront. Considering the boom that this type of business has reached, as more and more consumers prefer to buy through the Internet, knowing the trends that will mark this 2023 is of utmost importance.
Tiendamia.com is one of the leading platforms in the region for cross-border shopping, thanks to how easy it is for people to access more than 1 billion new and original products from Amazon, eBay and Walmart catalogs on a single site. All this without the need to open a locker in Miami, pre-alert their purchases or do any kind of paperwork.
According to Alexandra Moscoso, Global Head of Expansion at Tiendamia, for this year cross-border e-commerce will take on special relevance, borders are beginning to be eliminated and users expect experiences similar to those of a local e-commerce, in terms of delivery times and post-purchase processes such as returns or exchanges. In 2022, 74% of people in the most developed countries made a cross-border purchase. Geographic barriers are becoming more blurred and consumers see the world with the proximity of a shopping mall.
Tiendamia.com offers five cross-border e-commerce trends that will mark this 2023.
Optimize omnichannel
Today's consumer wants to be able to choose at every moment and stage of the buying process the most ideal channel to solve their needs. Although it is a topic that has been in vogue for several years, omnichannel must be present throughout the entire purchasing process, not only focused on customer service. If a user has a purchase on the way, he should be allowed the possibility of completing it in the channel he prefers and at the time that best suits him.
GPT Chat
This chat is capable of generating and ranking keywords related to a topic you want to write about. In e-commerce, GPT Chat is being used to: interact with customers, describe products and write emails based on the given context and suggested tone.
Incorporate subscription
Another trend within e-commerce is to implement subscriptions in order to lengthen customer relationships. For the negotiation to be beneficial for both parties, seller-buyer, the business must create rules that must be respected and complied with.
Fast cross-border deliveries
By delivering quickly, an electronic platform keeps your customers happier. In addition, this makes the brand more competitive, the faster it is, the less customers will abandon the shopping cart and the more they will come back.
Secure information and cookies
Advertising trends will have to migrate because browsers are stricter on privacy issues. This is relevant in online business, because it relies heavily on personalization and consumer awareness to make a sale.
Source: aguajero.com
Learn more: TECHNOLOGY