The new JS8 of JAC, has a format of up to seven passengers, modern style, safe, elegant, technological, where all the adventures of a family can fit.
Dominican Republic. Grupo Viamar and JAC Motors introduced the new JS8 to the Dominican automotive market, with dimensions designed for comfort, with a length of 4,810 mm, 1,870 mm wide and 1,758 mm high. In addition to ample space for luggage; blind spot monitoring sensor (BSM), hill start assist, 360° camera, ABS/EBD brakes, up to 6 airbags, semi-automatic parking system, tire pressure control and ISOFIX anchors to secure the smallest of the house.
Internally, the new SUV promises to accompany you to enjoy new adventures with your family, with a 1.5-liter Turbo engine, 6-speed automatic transmission, smooth and efficient shifting, height-adjustable steering wheel, independent rear automatic AC, remote control of opening and closing windows, automatic lighting system, ambient lighting, sunroof, panoramic roof and electric tailgate.
In terms of technology, JAC designed this model thinking about entertainment and safety on every journey, integrating a screen up to 12.3″ with Apple CarPlay and Android Auto connectivity, where you can connect your cell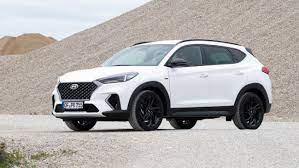 phone, drive with your favorite music, select locations in real time with maps and apps from the screen of the JS8. Customizable color digital instrument panel. From the large central screen you can control the 360° camera, Bluetooth, tire pressure monitoring and more.
Therefore, JAC Motors with its brand promise: Better driving, better life, strives every day to introduce high quality products in order to make the lives of its consumers easier and safer.
Grupo Viamar, the leading vehicle company in the Dominican Republic, offers the most complete range of vehicles to meet the transportation needs of a company or family in the Dominican Republic. In its almost 60 years in the market, it has contributed to the development of the automotive sector in the country by investing in its infrastructure, which allows it to offer its customers the best value proposition in the market and the best after-sales service, with a high rate of customer satisfaction. It has several branches and service centers nationwide: 6 in the city of Santo Domingo, in Santiago, Higüey, Bávaro and San Francisco de Macorís.
Source: Newsinamerica.com
Learn more: AUTOMOBILE