The Minister of Industry, Commerce and Mipymes participated as a speaker at the 2023 edition of the International Conference and Exhibition of the World Free Zones Organization, held in Dubai, United Arab Emirates.
Víctor Bisonó, in this important forum, presented the achievements in terms of investment, exports and new jobs as part of the successful relaunching of the free zones led by President Luis Abinader in the Dominican Republic.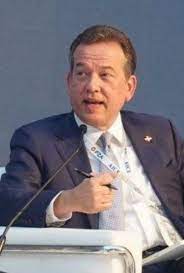 Bisonó participated alongside Mohammed Alzarooni, director of the World Free Zones Organization, in this 9th DubaiInternational Conference and Exhibition called "Global Trade 2.0: Zones, an ecosystem of trust driving prosperity."
"We are a clear example of how trust impacts and generates successful zones. The Dominican Republic is considered one of the pioneering countries worldwide in the successful implementation of the Free Trade Zones model," he said.
The country's delegation, in addition to Bisonó, is made up of Daniel Liranzo, executive director of the National Free Zone Council; Yarisol López, deputy executive director of the CNZFE and, for the private sector, Claudia Pellerano, president of the Board of Directors of Zona Franca Industrial Las Américas, and José Manuel Torres, vice-president of the Dominican Free Zone Association.
Source: Elnacional.com.do
Leanr more: EVENTS