From March 1 and during the next 30 days, the city of Puerto Plata, province of the same name, will receive 67 cruise ships in the ports authorized for such purposes, official sources informed.
According to the northern regional director of Tourism, Atahualpa Paulino, of the total number of cruises mentioned, 30 will go through the Amber Cove terminal, of the Carnival Corporation, in the municipal district of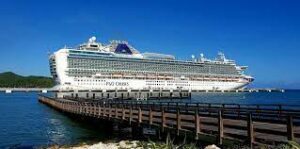 Maimón, and the rest through Taíno Bay, belonging to the ITM Group company.
For Paulino, this 2023 will be the best year in the history of the cruise industry for that territory and they are working in that direction.
"The Dominican Republic is becoming the main cruise HUB for the entire Caribbean," he added.
Source: Prensa-latina.cu
Learn more: CRUISES