The Dominican Republic participated for the first time in the World of Coffee Dubai, the leading annual coffee trade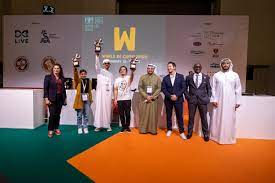 exhibition for exhibitors, buyers and visitors from the Middle East aimed at coffee importers from the United Arab Emirates (UAE) and those wishing to enter the emerging coffee industry in the region.
The objective of this activity is for buyers and sellers to reconnect and establish new commercial relationships.
The Dominican participation, coordinated by the Embassy of the Dominican Republic in the United Arab Emirates, was supported by the Dominican Republic Export and Investment Center (ProDominicana) and brands such as: Café Santo Domingo, Induban Gourmet, Monte Perelló Estate, Monte Alto, Café Jarabacoa, Grekka Café, Café Don Pablo, Café Don Pablo, Caribbean Spice Artisan Coffee, Color Café, Café Monte Real, Sendero Alto, Café Cacique, Café Puro and Stardust Coffee.
During the 3 days of the fair, dozens of businessmen showed interest in Dominican coffee, especially importers from Oman, Saudi Arabia, Iran, Taiwan, South Africa, Australia and Russia. This event was organized by the Specialty Coffee Association (SCA), an association of coffee professionals and organizations from more than 100 countries around the world, which took place at the Dubai World Trade Centre.
The activity included the popular Roasters Village, conferences, cupping room, UAE National Championship, brew bar. In addition, cultural participations from countries of coffee tradition and a commercial exhibition center.
About Dominican Coffee
Dominican coffee is gaining space in the international market. In 2021, thanks to coordinated efforts, this sector achieved a recovery and an increase of USD 12.2 million, for an increase of 64.8% over 2020 and by 2022 reached the figure of USD 36 million, tripling the amount sold.
Source:Presidencia.gob.do
Learn more: NEWS