At the Global Deal Forum, Labor Minister advocates exploiting Dominican potential in green jobs
The Minister of Labor, Luis Miguel de Camps García, advocated for the Dominican Republic to exploit its potential in the creation of green jobs, and to give more participation to women in these jobs.
In sharing the Dominican Republic's experiences and plans, the official highlighted the country's capacity to create green jobs in key areas for development such as agriculture, livestock, construction and tourism.
"Our country has the capacity to make more than 400,000 jobs transit to become green jobs, but above all we can do it without this becoming an object of exclusion for workers," said the Minister of Labor.
The official also referred to the nearly 78 million jobs in Latin America linked to the bioeconomy, of which he criticized the fact that only about 20 million are held by women. "If we want to talk about equality, this is an issue we have to address," he emphasized.
On the other hand, she highlighted the efforts of the Dominican Government to implement the National Pact for Green Technical Professional Training, an initiative that aims to train both men and women in all these areas.
The statements were made by De Camps García while participating as a panelist at the Global Deal Forum, an event organized by the Organization for Economic Cooperation and Development (OECD) and which brought together in Madrid important international leaders from the private sector, various governments and NGOs.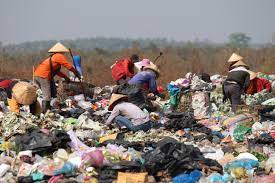 The scenario served to discuss the major challenges faced by States in their environmental transition processes.
On the regulation of digital jobs, he said that it is necessary to regulate labor relations in the digital platform economy, in order to ensure the rights of workers and the sustainability of social security systems.
What is a green job?
The International Labor Organization defines green jobs as decent jobs that contribute directly to environmental sustainability, either by producing environmental goods or by making more efficient use of natural resources.
Green jobs make it possible to:
increase the efficiency of energy and raw material consumption;
limit greenhouse gas emissions;
minimize waste and pollution;
protect and restore ecosystems;
contribute to climate change adaptation.
Official visit to Spain
During his official visit to Europe, the Minister held a bilateral meeting with the Minister of Labor and Social Security of Uruguay, Pablo Mieres.
The agenda in Madrid, Spain, included meetings with the director of the Ortega y Gasset Institute, Mr. Antonio López Vega, and with the Dominican Ambassador to Spain, Juan Bolívar Díaz.
He also met with the Minister of Inclusion, Social Security and Migration of the Government of Spain, José Luis Escrivá, at the headquarters of that Ministry.
Learn More: NEWS