President Luis Abinader, in conjunction with the Supérate social program, included some 3,309 new beneficiaries of the "Aliméntate" subsidy in the province of Samaná.
This operation, which began this Thursday, will continue tomorrow, July 22, and will conclude with a total of 22,864 families impacted throughout the province, which represents an annual investment of RD$ 452,707.200 million for the welfare and development of the vulnerable population.
The President reiterated before those present the intention of his government to continue helping those most in need.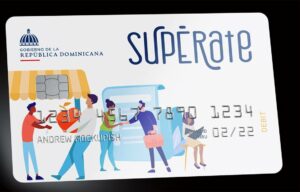 "This Supérate program is for those who need it most. We are making an effort because the government's money has to go to those who need it most," he said.
Families included in the program will be able to use the cards to purchase food for RD$1,650.00 in commercial establishments belonging to the Social Supply Network (Ras) of the Social Subsidies Administrator (Adess).
The beneficiaries, as participants of the program, have access to all the actions that the social program offers to promote economic and personal development, such as training and continuous accompaniment to enter the labor market or generate income with an enterprise.
The press release highlighted that the Unified System of Beneficiaries (Siuben) carries out a thorough and rigorous selection process of the new participants and that the operations are organized by Supérate together with the Social Subsidies Administrator (Adess), Siuben and other allied entities.
This day in Samaná is part of the operation already headed by President Luis Abinader last month in the province, where a delivery of cards took place.
Learn More: News