Superintendency of Banks reports savings increased by almost RD 259 billion; reaching RD 2.22 trillion by June 2022
The total savings of Dominicans in the financial intermediation entities supervised by the Superintendency of Banks (SB) amounted to RD 2.22 trillion at the end of the second half of 2022, equivalent to 41.2% of the nominal gross domestic product (GDP).
Thus, deposits experienced an increase of RD 258,982 million, which represents an inter-annual growth of 13.2%.
The SB offered the information on the occasion of World Savings Day, which also coincides with the publication of the report Tendencias del ahorro en República Dominicana: Perspectiva desde las captaciones del sistema financiero, corresponding to the first semester of the year.
Public deposits continue to be the main source of economic resources for financial intermediation activities, representing 87.1% of the system's total liabilities.
Its increase affirms the confidence in the financial system and the importance of national savings as one of the main engines of the economic recovery, after the crisis generated by the COVID-19 pandemic.
The report highlights that households are the main depositors, with 52.4 % of total deposits as of last June.
Savings Instruments
A breakdown of the system's deposits by type of instrument shows that 43.3 % of the total balance is placed in savings accounts, followed by time deposits and checking accounts, whose share of total deposits amounts to 24 % and 17.9 %, respectively. Other instruments represented 14.8%.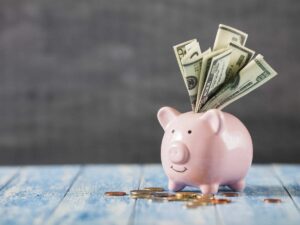 Multiple banks concentrated 89.8% of total deposits (RD 1.99 trillion). The rest is distributed in 8.4% of savings and loan associations, 1.5% of savings and loan banks, while credit corporations and public financial intermediation entities account for 0.2% and 0.1%, respectively.
As of June 30 of this year, deposits in foreign currency represented 29.1% of the total, a value considered stable within its historical fluctuation range. The U.S. dollar accounted for 98.1 %, leaving the euro in a distant second place with 1.9 %.
As for the geographic distribution of deposits, the eastern part of the country and the metropolitan region showed the highest year-on-year increase, with an expansion of 16.1% and 15.7%, respectively, followed by the northern and southern provinces, with growth rates of 6.4% and 5.2% each.
From the point of view of deposits by gender, it can be observed that balances in each type of instrument tend to be higher in accounts whose holders are identified as men, reflecting the persistence of the gender gap. For both men and women, the fund-raising instrument with the highest balance is savings accounts. As of June 2022, these balances were RD 392 billion and RD 322 billion, respectively.
Learn More: DEVELOPMENT