The La Fiesta Theater of the Jaragua Hotel will be dressed to the nines on November 18, at 9:00 p.m., with the unmistakable voice of Mexican singer Marisela, announced today the artistic producer Alberto Cruz.
La Dama de Hierro, as the popular romantic artist is known, will arrive at the majestic stage of Santo Domingo's emblematic Malecón hotel, loaded with a repertoire of songs that the public has labeled as hits.
"The artist is very excited about this reunion with the public and is already preparing a proposal full of her hits and new songs," said the president of Alberto Cruz Management.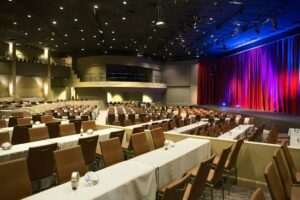 Meanwhile, the interpreter of "Sin él" promised a night "cortavenas", in which songs such as "Enamorada y herida", "La pareja ideal", "Completamente tuya", "Tu dama de hierro", "A cambio de qué", "Si no te hubieras ido", "No puedo olvidarlo", "O me quieres o me deja" and many more will not be missing.
Read more: Kanye West claims he lost $2 billion after anti-Semitic outburst
"To all my audience in my beloved Dominican Republic I promise an unforgettable night with my songs of love and heartbreak, which, I am more than sure, will be interpreted with me, because the connection between us is anthological. I look forward to seeing you at the Jaragua", said the artist.
Tickets for Marisela's concert are on sale at boletosexpress.com and by calling 829-956-0007 and 809-218-1635.
Learn More: ENTERTAINMENT