The first two hotels in Pedernales (Dominican Republic), as part of the province's Tourism Development Project, will begin construction on February 4. This was announced by Dominican President Luis Abinader during the presentation of the country's tourism results last Thursday.
President Abinader did not provide further details about these hotels, nor about the investment behind them. However, as published by Tourinews, Sigmund Freund, director of the General Directorate of Public-Private Alliances (DGAPP), revealed last September that the first hotel in Pedernales would be operated by the Spanish chain Iberostar Hotels & Resorts and would be located in the Cabo Rojo area.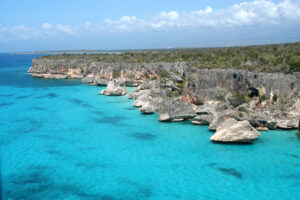 Likewise, in June 2021, the president already announced that there were numerous hotel companies of great relevance in the sector interested in developing their activity in that destination in the south of the Dominican Republic. Among them are AM Resorts, Hilton, Hyatt, Karisma with Margaritaville, Playa, Marriott, Radisson, CHC Coral, Sunwing, Viva Wyndham and Iberostar itself.
In the case of the construction company, this information has not been made public either, but Freund also announced at the time that some 20 companies contacted the DGAPP to show their interest in the execution of the works.
Source: Tourinews.es
Learn More: HOTELS