Spanish hotel chains in the Dominican Republic announced Thursday an investment of 1 billion dollars for the next two years, informed the Ministry of Tourism.
At an event of these hotel chains that make up the Inverotel association, held in Santo Domingo and attended by Dominican President Luis Abinader, Tourism Minister David Collado said that by the end of November, 589,000 visitors are expected to have arrived in the month.
To date, 424,322 foreigners have arrived in the Dominican Republic and it is estimated that this month there will be a growth of approximately 35-40 percent.
Yesterday alone, 17,979 foreigners arrived in the country (66% through Punta Cana, 22% through Las Americas International Airport and 9% through Santiago) from 76 countries, with the United States leading the way, and of the total, 75% of the visitors are staying in hotels.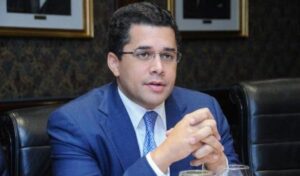 For his part, the Dominican president insisted on the security of investing in the country, which helps the Dominican Republic to progress and create jobs.
The president of Inverotel, Encarna Piñero, of Grupo Piñero, considered that by the end of the year the Dominican Republic could have received 7.2 million visitors.
She added that a large part of these tourists will have stayed in the hotels that sixteen of the seventeen companies that make up Inverotel have in the country and that in total represent 45% of the availability of hotel rooms in the Dominican Republic.
"We are living the great moment in the history of Dominican tourism and we want it to last, to prosper and grow", said Piñero, who advocated the joint work of authorities and the private sector.
Learn More: DEVELOPMENT