The Central American Bank for Economic Integration (CABEI) and the Republic of Korea will execute US$950,000 in non-reimbursable technical cooperation to support the Government of the Dominican Republic with an Integrated Public Security Platform (PISP) in Santiago.
The disbursement from the CABEI-Korea Single Donor Trust Fund (KTF) is expected to implement a pilot project to improve the efficiency and effectiveness of public security through the use of new technologies.
The cooperation will support the Ministry of Interior and Police (MIP) in developing a pilot initiative to establish an Integrated Public Safety Platform by implementing technologies such as Artificial Intelligence, big data and facial recognition technology to improve the efficiency and effectiveness of public safety administration, the collection of real-time data to influence decision-making processes and the exchange of information between public sector institutions such as the Police, Fire Department, hospitals and other agencies.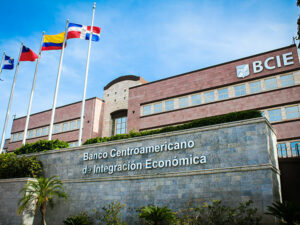 CABEI Executive President Dante Mossi said, "We are very pleased and interested in being able to contribute to citizen security issues in our member countries. We believe that with the implementation of this technical cooperation we will be able to take important steps towards strengthening surveillance and public security systems by making use of innovative technologies that use Artificial Intelligence, which are intended to reduce criminal activity, minimize emergency response times and contribute to improving the well-being of society".
The Technical Cooperation also aims to increase institutional capacity, specifically in the areas of public safety and emergency response, by providing access to innovative and integrative tools to the corresponding institutions, as well as knowledge transfer and capacity building of key public and private sector actors for the proper implementation of the initiative so that they can be replicated on a larger scale at the national level.
The implementation of the Technical Cooperation is scheduled to start during the first quarter of 2023.
Source: Acento.com
Learn More: TECHNOLOGY