The Punta Bergantín project seeks to turn the Dominican Republic into a preferred destination for tourism linked to the international film industry, said President Luis Abinader at the inauguration of the Caribbean Hotel Investment Conference & Operations Summit (CHICOS).
The president stressed that the Dominican Republic plays a stellar role in the tourism market, placing itself at the forefront in the world scenario, leading the recovery, investment and flow of tourists.
He said that he has assumed the role that corresponds to him at this time, also putting to work all the machinery of the State in favor of this business sector so that they know that at all times they can count on the support of the Dominican Government.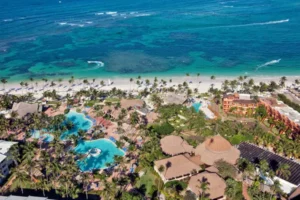 My commitment with you is total and I want you to feel it. The alliance with this sector goes beyond what may be a circumstantial strategy. It is a true commitment with the country, with its economic and social development, with the creation of employment and the strengthening of other productive sectors", he assured.
"This year comes to our country with the best proposals to open spaces for dialogue and communication between the different investors and tour operators of the world, who find in the Dominican Republic a country that offers the best opportunities to develop their ideas within the booming national tourism industry, which is a world example of resilience, economic growth and development," Abinader highlighted.
Learn More: HIGHLIGHTS"