The event promotes and recognizes Dominican gastronomy and its award-winning chefs, with the aim of positioning the Dominican Republic as a gastronomic destination in the Americas.
The Association of Hotels and Tourism of the Dominican Republic (Asonahores) and the Dominican Restaurant Association (Aderes) announced the celebration of the V edition of the "SDQ Gastronomic 2022", an event that promotes and recognizes the Dominican gastronomic industry.
This year in addition to being held in Santo Domingo this edition will be taken to Santiago and Punta Cana for the first time since 2017 that it has been held.
With more than 160 participating restaurants known as gastronomic destinations, each will offer two menus. One priced at RD$995 and the other at RD$1,495 without taxes.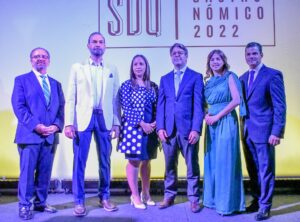 The gastronomic event will kick off in Punta Cana from October 19-22 on the sidelines of the Asonahores Trade Expo.
This will be followed by the traditional Tapas Night on November 8 at La Casa de los Vitrales in Santo Domingo, where 10 exponents of Dominican gastronomy will delight diners with their culinary creations.
And it will end with Restaurant Week Santiago and Santo Domingo from November 14 to 20, where PUCMM Tourism and Gastronomy students from both campuses will also participate.
As in previous versions, the participants of this gastronomic experience will be able to access the menus through a gastronomic passport.
SDQ Gastronomic is an annual event presented by Asonahores and Aderes together with the most award-winning chefs from the city's restaurants and hotel restaurants in Santo Domingo, which has innovated the national gastronomic scene with its emblematic Restaurant Week activity.
This scenario allows diners to explore the varied gastronomic offerings of the country, the excellent service, the exquisite dishes and the diverse experiences offered by the Dominican Republic's haute cuisine.
Learn More: GASTRONOMY